Pest Control Services in Santa Clarita, CA
Santa Clarita, CA is a wonderful place to call home with its picturesque landscapes and thriving culture. However, the warm climate and abundance of green spaces also make it a prime environment for pests such as ants, rodents, and mosquitos. These unwanted visitors can damage your home, cause health concerns, and interrupt daily life. But don't worry, Brooks Pest Control is here to help.
Our team has a wealth of knowledge and experience in dealing with the specific pest problems that tend to plague the Santa Clarita region. From our expertise to our excellent customer service, we will have your home back to being pest-free in no time. Contact us through our website or over the phone for a free quote now!
Santa Clarita, CA, Areas We Service
No matter where you are in San Diego, a Brooks Pest Control professional is always nearby.
Find a Brooks Pest Control location near you in one of the following neighborhoods:
Valencia
Saugus
Newhall
Canyon Country
Stevenson Ranch
Castaic
Tesoro del Valle
And more
Get Your Free Santa Clarita, CA, Pest Control Quote Today
You deserve only the best in pest control solutions; that's where our experienced specialists come in. Whether it's roaches, rodents, or other pests wreaking havoc, our team is well-equipped to customize a plan that will free your home from these unwanted visitors and keep them out for good. Don't let pests take over your home; trust us to handle the problem.
Get your free, no-obligation pest control quote today, and keep your eye out for our special deals and offers to help you make the most of your pest control experience.
Frequently Asked Questions
What pests do you provide treatment for in Santa Clarita, CA?
Our comprehensive pest treatments in California are designed to address a diverse range of pests, ensuring the protection of residential homes. Our expert team is equipped to handle various common pests, and we understand the importance of not only eliminating existing pest infestations but also preventing future ones.
Let the pest control professionals help you take back control over your home. If you see any of the following pests, give Brooks a call:
Do you offer same-day pest control in Santa Clarita, CA?
We offer prompt service at Brooks. When you reach out to us before noon, you can count on a specialist to arrive at your doorstep by the end of the day. Our next-day service is available to all customers, including Saturdays. Don't hesitate to give us a call and receive swift assistance.
What happens if pests come back after treatment?
Pests often conceal themselves and can unexpectedly resurface, even after treatment. At Brooks, we understand this challenge. If we have treated your home and your pest problem persists, we are committed to returning to ensure that the job is completed to your utmost satisfaction. Your peace of mind is our priority.
How do I get started?
Get started today by receiving your free quote from Brooks pest control. Contact us online or reach out over the phone to talk to an expert who will get started creating your personalized pest control plan to help you keep your home pest-free.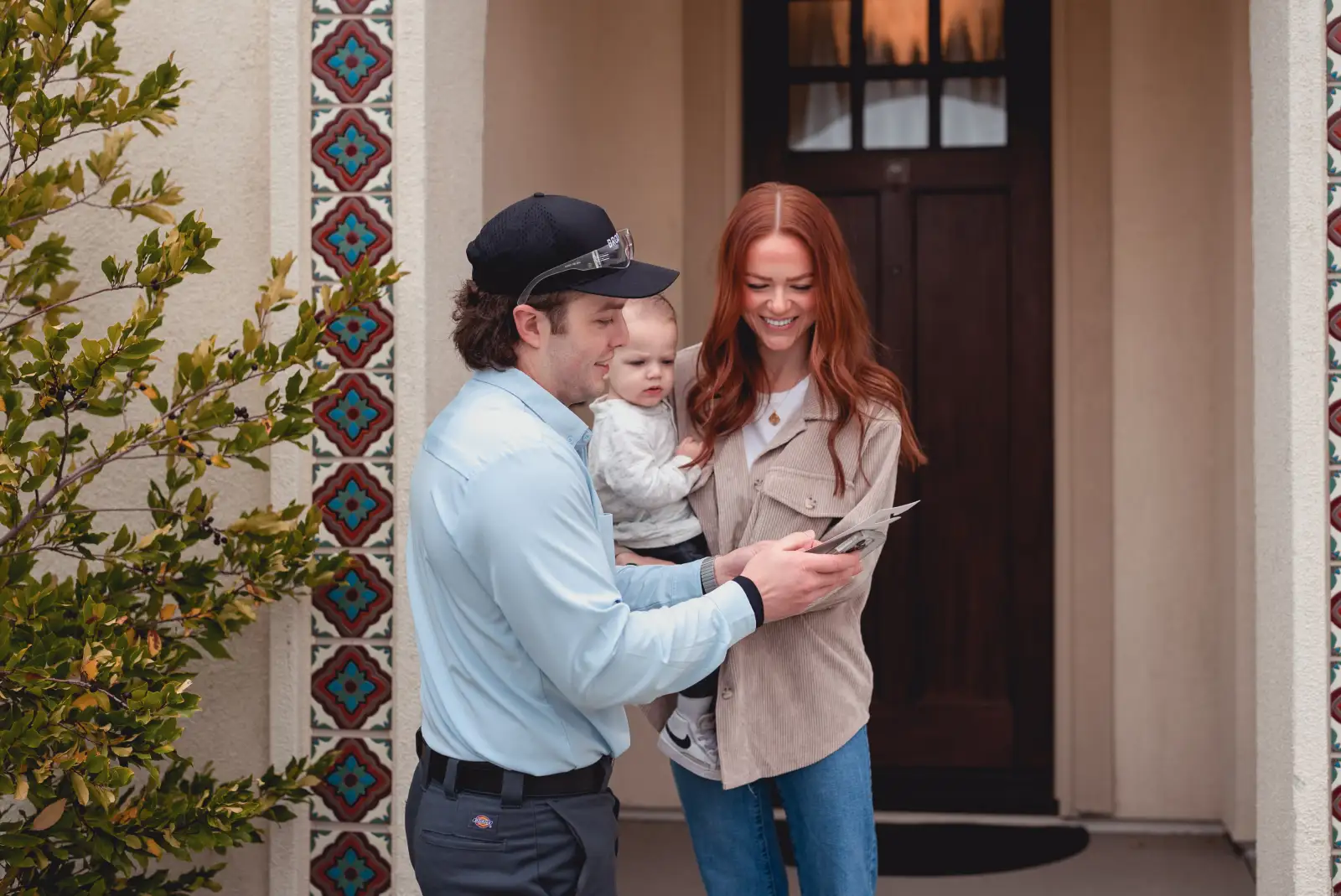 Pet and Environmentally Safe
Our licensed and certified pest control technicians use treatment methods that are friendly to pets, families, and the environment. Our customers are important to us – that's why we have a 100% satisfaction guarantee. If the pests come back, so do we.
833-369-1242
Same-day and Saturday Service
At Brooks, we're dedicated to solving your pest problems for good. That's why we offer same-day and Saturday pest control services – call us before noon and we'll get the job done.
833-369-1242
Don't wait. Get rid of your pests today!