Pest Control Services in Beaverton
As Oregon's sixth-largest city, Beaverton has all the big-city essentials combined with a small-town charm. Situated between Mount Hood and the Oregon coast, Beaverton experiences a full range of seasons, which means there are a wide variety of pests in the area.
Whether in downtown Beaverton, the Five Oaks area, or closer to South Cooper Mountain, pests will find their way into your home. Fortunately, Brooks Pest Control Services provides preventive pest control and manages various pest infestations.
At Brooks, we understand that each situation is unique, which is why we work with you to create a specialized approach to eliminate the pest from your Beaverton home. Request your free quote for our services, or for more information, give us a call today!
Beaverton, OR, Areas We Service
Not only are pest infestations nerve-wracking, but they also create a plethora of other problems for your home. When faced with a pest problem in your Beaverton home, don't hesitate to seek assistance from the experts at Brooks Pest Control. Our services cover the 11 neighborhoods in Beaverton, OR, offering multiple treatment options. Neighborhoods in this area include:
Central Beaverton
Denney Whitford/Raleigh West
Five Oaks/Triple Creek
Greenway
Highland
Neighbors Southwest
Sexton Mountain
South Beaverton
Vose
West Beaverton
West Slope
For pest control services in areas beyond Beaverton, OR, explore our service areas to find pest control treatment near you.
Get Your Free Beaverton, OR, Pest Control Quote Today
At Brooks Pest Control, we are committed to providing you with customized pest control services to eliminate bothersome pests that have infiltrated your Beaverton home. With our team of skilled pest control professionals and the appropriate tools, we will eradicate your pest problem, allowing you to enjoy a pest-free environment without any hassle.
With affordable services and frequent offers, you can count on the experts at Brooks Pest Control to eliminate your pest issues. Get your free quote today and get back to enjoying a pest-free life.

Service Areas Near Beaverton, OR
We service pests in various service areas in Oregon, browse our service areas near Beaverton, OR:
Frequently Asked Questions
What pests do you provide treatment for in Beaverton, OR?
Our specially trained pest control experts are able to locate the problem and create the best plan of action. We offer eco-friendly solutions for ants, cockroaches, rodents, and more. Some of the pests we treat include:
Do you offer same-day pest control in Beaverton, OR?
Yes, at Brooks Pest Control, we want to provide your Beaverton home with relief from pests as soon as possible. For same-day service, give us a call before noon, and we'll be able to stop by before the end of the day. Otherwise, we're able to serve you the following day, and we're even able to provide service on Saturdays.
What happens if pests come back after treatment?
Your satisfaction is our guarantee, so if any pests infest your Beaverton residence again, we'll be able to re-treat your home at no additional cost.
How do I get started?
To effectively solve your pest problem, request a complimentary quote or contact one of our representatives today. Don't allow pests to linger in your Bakersfield residence any longer. At Brooks Pest Control, our dedicated team members will guide you in eliminating your pest issues successfully.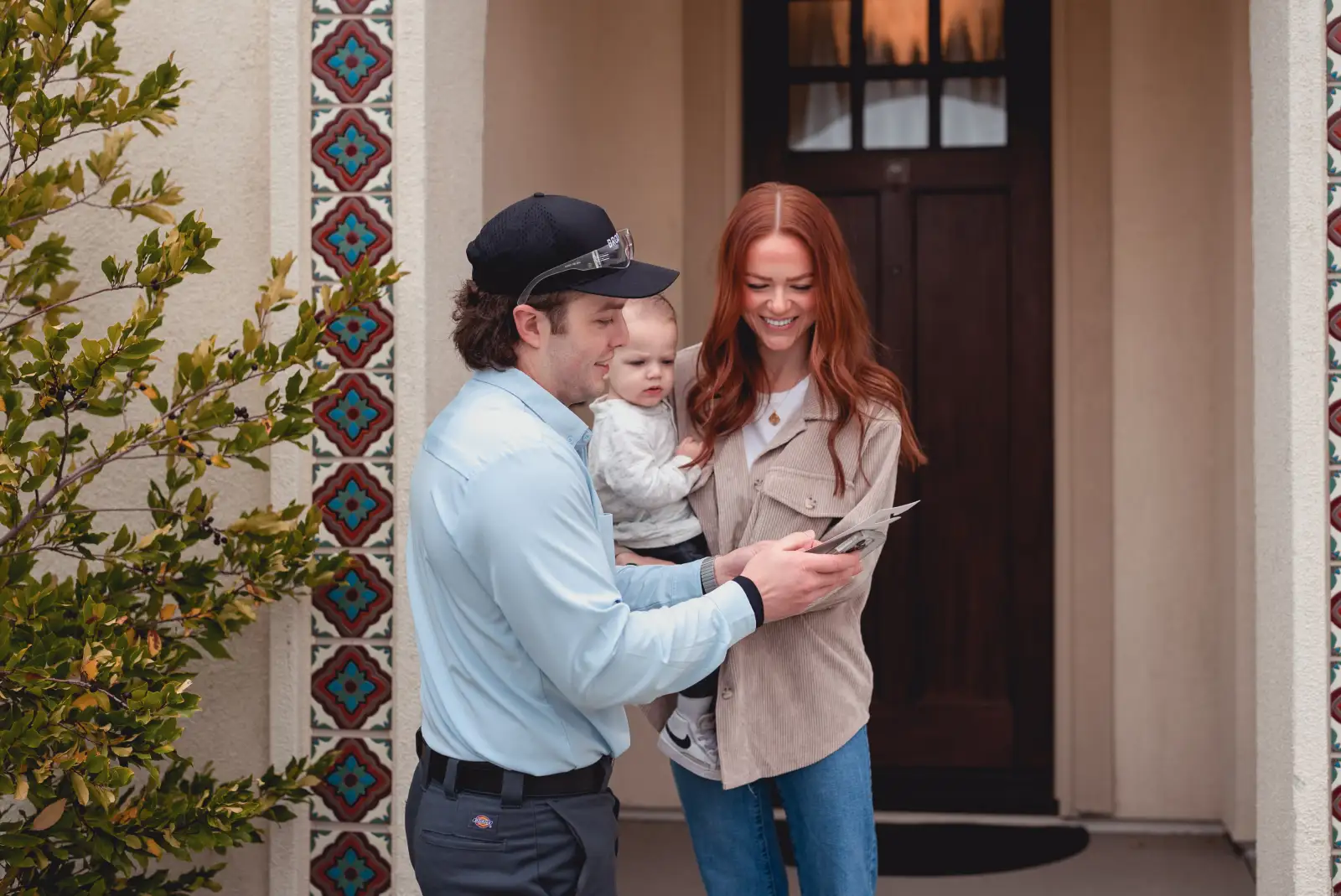 Pet and Environmentally Safe
Our licensed and certified pest control technicians use treatment methods that are friendly to pets, families, and the environment. Our customers are important to us – that's why we have a 100% satisfaction guarantee. If the pests come back, so do we.
833-369-1242
Same-day and Saturday Service
At Brooks, we're dedicated to solving your pest problems for good. That's why we offer same-day and Saturday pest control services – call us before noon and we'll get the job done.
833-369-1242
Don't wait. Get rid of your pests today!