Pest Control Services in Hesperia, CA
Nestled north of San Bernardino, Hesperia, CA, is a hotspot that over 100,000 people call home. It doesn't matter if you're cruising down Interstate 15 or taking a stroll through Hesperia Lake Park, this sunny town in the Mojave never runs dry of fun activities to do. Something else that never runs dry, however, is the number of pests ready to take over your Hesperia home.
Instead of making yourself live with your pest infestation, get rid of it once and for all with the best pest control services in Hesperia, CA, at Brooks Pest Control. Our expert team of technicians has the tools and skills to eliminate your pest problem. From ants, roaches, ticks, fleas, and more, we've got you covered. Don't let any pests linger and begin to make your home pest-free by requesting your free quote online or by giving our team a call today!
Hesperia, CA, Areas We Service
We see it as a badge of honor to provide high-quality and effective pest control services to the greater Hesperia area. From an ant infestation to a spotting of a roach, we will come to the rescue with a customized treatment and plan to get rid of your pest problem for good. The communities and neighborhoods that we serve include but are not exclusive to:
North Star Ranch
Lugo
Mariana Ranchos
Spring Valley Lake
Mountain View Acres
Oak Hills
Sunset Ridge
For more information about where we provide pest control services, take a look through our service areas page today.
Get Your Free Hesperia, CA, Pest Control Quote Today
Turn your home into your pest-free haven with Brooks Pest Control in Hesperia, CA. With the right tools and preventative treatments to get the job done, your pest problem is as good as gone. Remove pests from your home today by requesting your free quote on Hesperia pest control. Need a little help with the finances? Browse through our special offers page for additional deals on our pest control services.
Frequently Asked Questions
What pests do you provide treatment for in Hesperia, CA?
It's a priority of ours to provide a wide variety of pest control services to our clients across Hesperia. From pests that have six legs to those with dozens of legs, our team of expert technicians is ready to take your pest problem head-on. The pests we treat in Hesperia, CA, include the following:
Do you offer same-day pest control in Hesperia, CA?
If you call our offices before noon, you will be able to qualify for our same-day pest control services. If you miss this window, there's no need to worry! We additionally offer next-day services and Saturday pest control services.
What happens if pests come back after treatment?
At Brooks Pest Control, we are determined to make sure your pest problem is a thing of the past. As a commitment to this, if you see your pest problem reemerge in your Hesperia home, then reach out to us and we will do a re-treatment free of charge.
How do I get started?
You can get started by giving our team a call or filling out our online contact form today!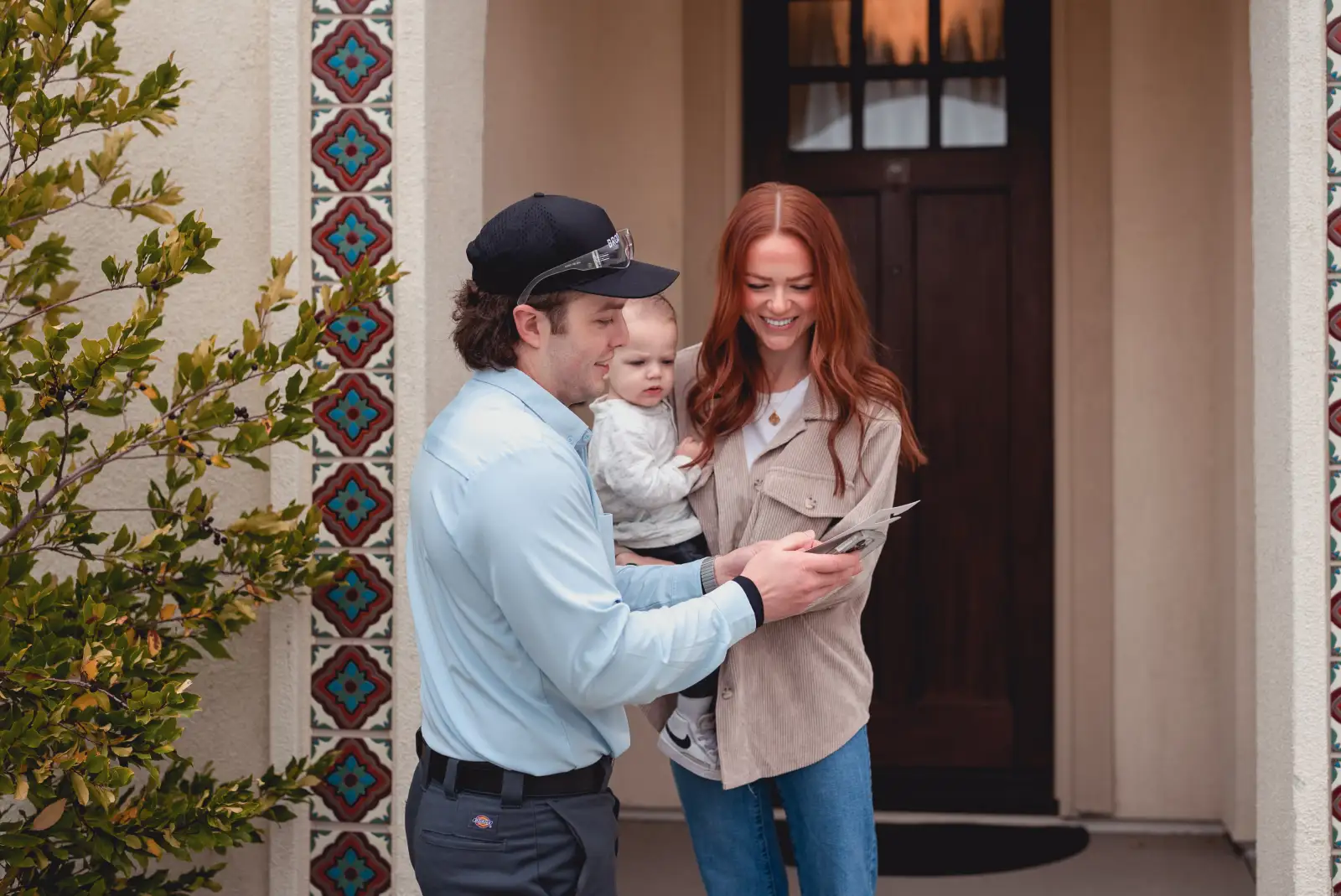 Pet and Environmentally Safe
Our licensed and certified pest control technicians use treatment methods that are friendly to pets, families, and the environment. Our customers are important to us – that's why we have a 100% satisfaction guarantee. If the pests come back, so do we.
833-369-1242
Same-day and Saturday Service
At Brooks, we're dedicated to solving your pest problems for good. That's why we offer same-day and Saturday pest control services – call us before noon and we'll get the job done.
833-369-1242
Don't wait. Get rid of your pests today!