Pest Control Services in Chula Vista, CA
As the second-largest city in the San Diego metropolitan area, Chula Vista, CA, offers plenty of new and exciting adventures for its residents. From testing your luck at Seven Mile Casino to setting sail on Lower Otay Lake, there's plenty for residents to get excited about living in Chula Vista. However, what's not so exciting is coming home to unwanted pests.
Thankfully, your solution is just a phone call away at Brooks Pest Control. We offer premium pest control solutions in Chula Vista to help you keep your home healthy and pest-free. Our trained technicians will help you with cockroach control, mosquito control, ant control, and so much more. Experience top-of-the-line pest control in Chula Vista by giving us a call or requesting a free quote today.
Chula Vista, CA, Areas We Service
Whether your location grants you gorgeous San Diego Bay views or easy access to Mount San Miguel Park, Brooks Pest Control is here to help you protect your home from pesky invaders. We will be with you each step of the way from initial inspection all the way to preventive treatments and complimentary re-treatments if necessary.
If you are a resident in any of the following areas or other locations outside of Chula Vista, it's time to contact Brooks Pest Control for all your pest control needs today:
Rancho Del Rey
Lynwood Hills
Castle Park
Sunbow
San Miguel Ranch
Rolling Hills Ranch
Eastlake Greens
Otay Ranch
Get Your Free Chula Vista, CA, Pest Control Quote Today
For exclusive discounts on your Chula Vista pest control services, take a look at our special offers. Receive high-quality pest treatments in Chula Vista and request your free quote online or call our main office. Live pest-free in Chula Vista with the help of Brooks Pest Control today.
Frequently Asked Questions
What pests do you provide treatment for in Chula Vista, CA?
With top-notch treatments from Brooks Pest Control, you can receive the treatment you deserve for a wide range of pest problems. Whether you're plagued by cockroaches in your kitchen or mice crawling through your walls, we have the expertise and experience to handle it all.
Our comprehensive options make us the ultimate solution for your pest problems. Don't wait until it's too late – request our pest control in Chula Vista today to prevent the following infestations before they even begin:
Do you offer same-day pest control in Chula Vista, CA?
Yes, we do. Just call our main office before noon for a free initial inspection. And if you need weekend service, we've got you covered with Saturday appointments available. Don't let pests ruin your day – take action now by contacting the pest professionals at Brooks Pest Control.
What happens if pests come back after treatment?
Get the ultimate Chula Vista pest control solution at Brooks Pest Control. We are committed to your satisfaction. In the rare event that pests persist after our treatment, our expert pest technicians will return for a complimentary re-treatment. Don't wait, request your free quote today.
How do I get started?
Say goodbye to pests and hello to a healthy lifestyle in your Chula Vista home! Discover the ultimate pest control services in Chula Vista with just a simple phone call or by filling out our online contact form. We're here to make your home a haven free from pesky invaders.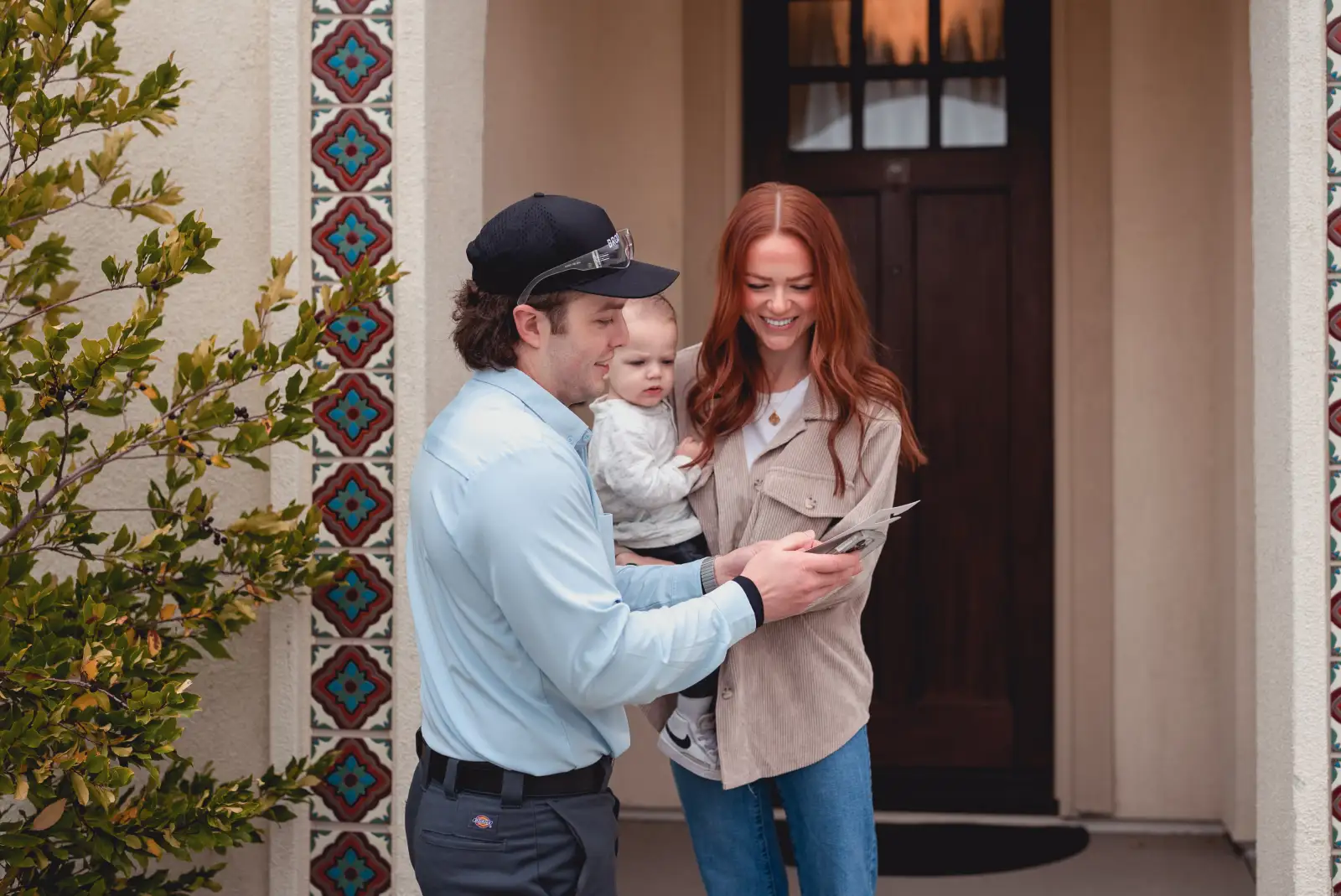 Pet and Environmentally Safe
Our licensed and certified pest control technicians use treatment methods that are friendly to pets, families, and the environment. Our customers are important to us – that's why we have a 100% satisfaction guarantee. If the pests come back, so do we.
833-369-1242
Same-day and Saturday Service
At Brooks, we're dedicated to solving your pest problems for good. That's why we offer same-day and Saturday pest control services – call us before noon and we'll get the job done.
833-369-1242
Don't wait. Get rid of your pests today!