Pest Control Services in Ventura, CA
If you're exploring Ventura, CA, and have the Ventura Harbor and its cultural events on your bucket list, it's essential to remember that the humid climate of Ventura can attract unwanted pests. But you can protect your home from various bugs and critters by relying on the expertise of Brooks Pest Control.
Brooks can identify and treat different pest problems with our tools and knowledge. Call us or request a free quote to ensure your home remains pest-free during your time in Ventura!
Ventura, CA, Areas We Service
Are you looking to live pest-free in Ventura, CA? Don't let pests contaminate your home or cause damage to your property. Schedule an inspection today and return to a pest-free life. Our pest control services cover various neighborhoods in Ventura, including:
Downtown Ventura
Ventura Harbor Village
Pierpont
Midtown
East End
Westside
Get Your Free Ventura, CA, Pest Control Quote Today
Protect your home from pesky pests and rely on the experienced professionals at Brooks Pest Control. We aim to deliver personalized pest control solutions that meet your expectations after every treatment. Attempting to handle pests on your own can be time-consuming.
With our team of experts, you can trust that we will eliminate pests from your property and install preventive measures to keep them from returning. Look at our special offers page or contact our team for a complimentary quote today!
Frequently Asked Questions
What pests do you provide treatment for in Ventura, CA?
Whether you're dealing with ants, spiders, or other pests, our Ventura pest control technicians are ready to provide effective solutions. Some of the pests we treat include:
Do you offer same-day pest control in Ventura, CA?
Our team is here to assist you with an urgent pest infestation. If you contact us before noon, we offer same-day service to address the issue right away. If you reach out later, we can schedule a next-day service for your convenience. Additionally, we can visit your property on Saturdays, ensuring flexible options to accommodate your needs.
What happens if pests come back after treatment?
Our team will offer free re-treatment if the pest issue recurs after our initial treatment. Our goal is to assist you in maintaining a pest-free home by taking all the necessary measures.
How do I get started?
To begin, contact our team by calling or filling out our contact form to request a free quote or schedule an appointment. Our friendly team members will assist you by providing a complimentary quote or arranging a convenient meeting!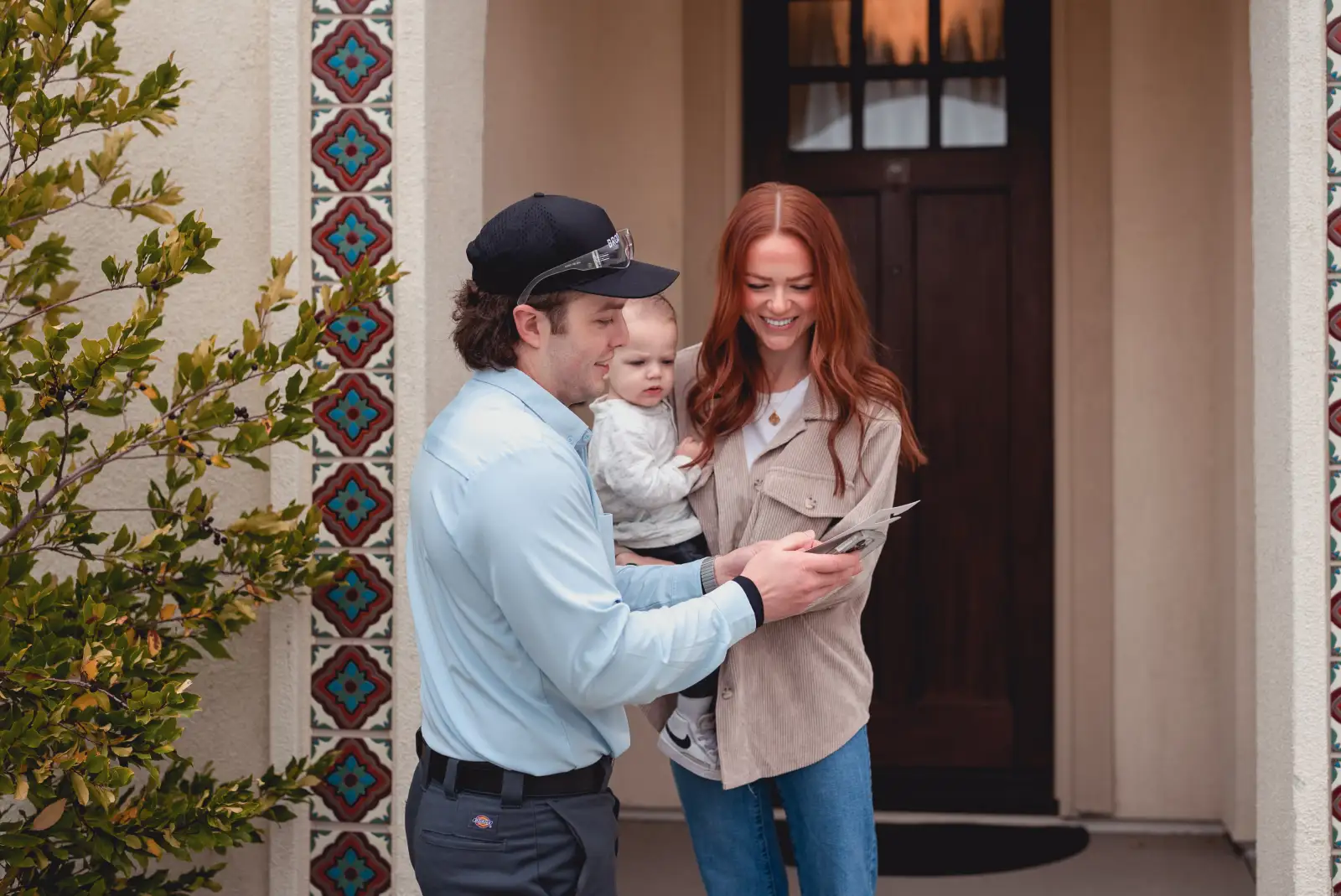 Pet and Environmentally Safe
Our licensed and certified pest control technicians use treatment methods that are friendly to pets, families, and the environment. Our customers are important to us – that's why we have a 100% satisfaction guarantee. If the pests come back, so do we.
833-369-1242
Same-day and Saturday Service
At Brooks, we're dedicated to solving your pest problems for good. That's why we offer same-day and Saturday pest control services – call us before noon and we'll get the job done.
833-369-1242
Don't wait. Get rid of your pests today!