Pest Control Services in Pomona, CA
Located between the Inland Empire and the San Gabriel Valley, Pomona, CA, offers a little bit of everything. With a diverse community and wildlife, Pomona is a hotspot for people and pests alike.
With the warm climate of southern California, pests can invade your Pomona home at any time during the year. However, Brooks Pest Control Services handles a wide range of pest infestations, as well as providing preventive care to limit the chances of another infestation.  
Each pest infestation is unique, which is why Brooks pest control specialists take the time to evaluate your home to determine which method will be the most effective. In a city like Pomona, pest infestations and prevention should be the least of your worries. Allow us to alleviate your stress and request your free quote today.
Pomona, CA, Areas We Service
Pest infestations not only cause distress but also lead to a multitude of additional issues within your Pomona residence. When confronted with a pest dilemma, it is essential to promptly seek help from the proficient team at Brooks Pest Control. Our services extend to all areas within Pomona, and some of the nearby areas including:
Claremont
Montclair
North Pomona
Narod
Phillips Ranch
Rolling Ridge
Spadra
If your location is outside of the neighboring areas of Pomona, CA, take a look at our service areas to find a Brooks Pest Control near you.
Get Your Free Pomona, CA, Pest Control Quote Today
At Brooks Pest Control, our dedication lies in delivering tailor-made pest management solutions, designed to rid your Pomona residence of troublesome pests. Equipped with a proficient team of pest control experts and the necessary equipment, we will eliminate your pest issue, enabling you to relish a hassle-free, pest-free living space. 
With same-day, next-day, and Saturday availability, Brooks Pest Control is your best choice for removing pests and keeping your Pomona home protected. Schedule a free inspection of your home or give one of our helpful representatives a call for further information.
Frequently Asked Questions
What pests do you provide treatment for in Pomona, CA?
Our team of highly trained pest control specialists has the expertise to identify the source of the issue and form an effective plan to remove the pests. Apart from our pest control solutions, we also offer a diverse range of preventive treatments for the following pests:
Do you offer same-day pest control in Pomona, CA?
Yes, our goal at Brooks Pest Control is to swiftly bring relief to your Pomona residence by addressing pest issues as soon as possible. For those seeking same-day service, simply call anytime before noon, and we'll visit your home before the day's end. Alternatively, we are readily available to serve you the following day, and we are even equipped to provide service on Saturdays.
What happens if pests come back after treatment?
We provide a guarantee that if any pests attempt to infest your Pomona home once more, we will promptly re-treat your residence at no extra charge.
How do I get started?
Removing pests from your Pomona home can easily be completed online. Get in contact with one of our representatives or request your complimentary quote today.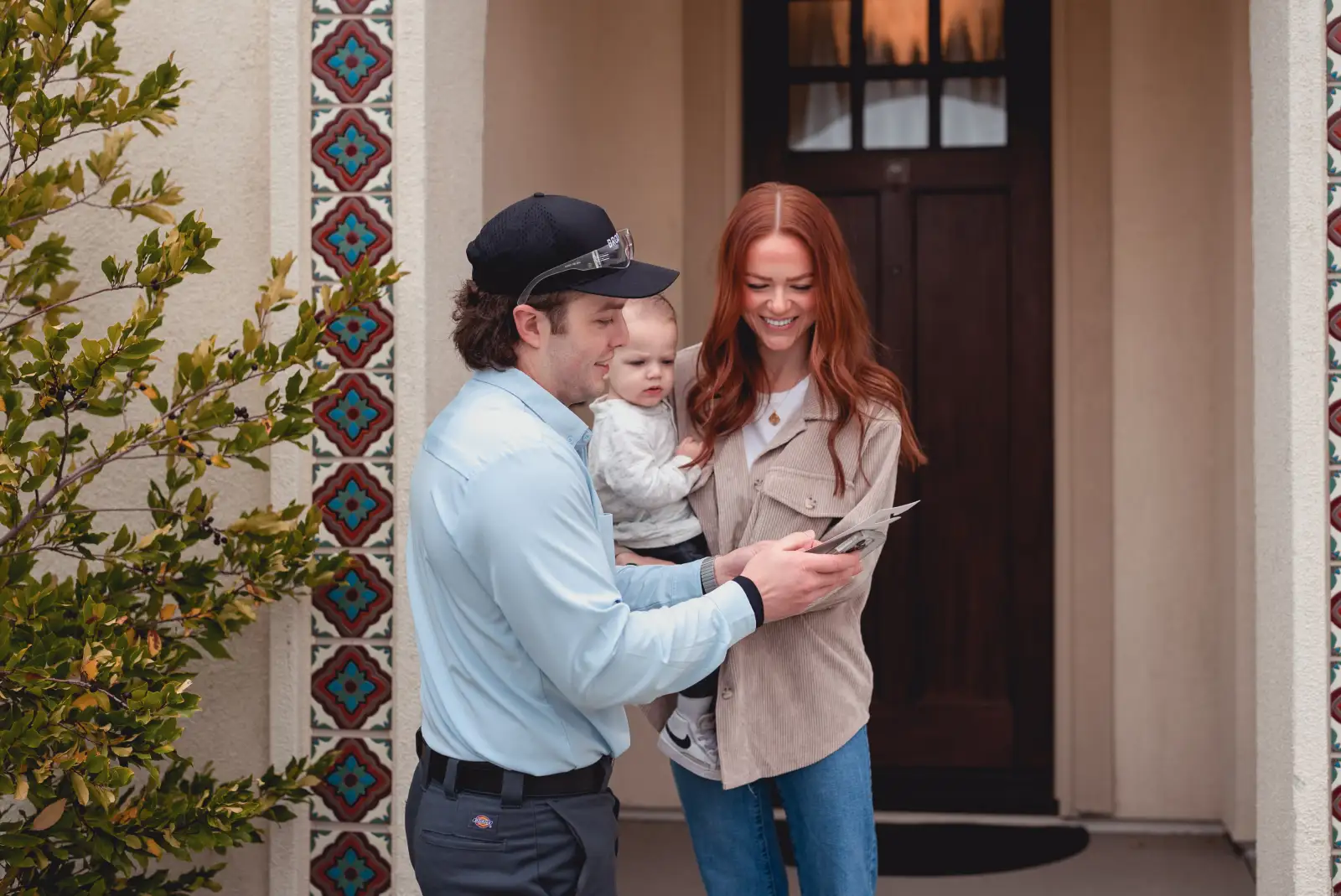 Pet and Environmentally Safe
Our licensed and certified pest control technicians use treatment methods that are friendly to pets, families, and the environment. Our customers are important to us – that's why we have a 100% satisfaction guarantee. If the pests come back, so do we.
833-369-1242
Same-day and Saturday Service
At Brooks, we're dedicated to solving your pest problems for good. That's why we offer same-day and Saturday pest control services – call us before noon and we'll get the job done.
833-369-1242
Don't wait. Get rid of your pests today!