Pest Control Services in Oceanside, CA
Between the exciting marina shops at Oceanside Harbor Beach, gorgeous coastal views of the Pacific Ocean, and easy access to LEGOLAND California, Oceanside, CA, offers the perfect mix of a laid-back lifestyle and exciting adventures. With so many places to explore in this gorgeous community, the last thing you want to worry about is pest infestation. Thankfully, Brooks Pest Control in Oceanside has your solution.
Between our family-friendly treatments and extensive wealth of pest knowledge, you will have everything you need for high-quality pest control in Oceanside when you choose Brooks Pest Control. Our Oceanside pest treatments are proven to be effective for several types of pests including rodents, mosquitoes, ticks, fleas, and much more. 
Give us a call or request a free quote to experience the best pest control in Oceanside today.
Oceanside, CA, Areas We Service
When you choose Brooks Pest Control, you gain access to our team of knowledgeable pest technicians who are able to create a comprehensive treatment plan for a wide variety of pest control issues. Whether you are trying to rid your Oceanside home of an ant infestation or trying to prevent one from occurring in the first place, we are here to help.
Gain access to premium Oceanside mosquito control, spider, control, and flea control for the following neighborhoods:
Mira Costa
Fire Mountain
Oceana
San Luis Rey
Ocean Hills
North Valley
Morro Hills
Ivey Ranch/Rancho Del Oro
Looking for pest control outside of Oceanside? Check out our list of available pest control locations to find one that is closer to you.
Get Your Free Oceanside, CA, Pest Control Quote Today
Prior to scheduling your initial pest inspection in Oceanside, take a look at our list of special offers to see if you qualify. Once you're ready to get home back to being pest-free, request your free quote online or give us a call.
Frequently Asked Questions
What pests do you provide treatment for in Oceanside, CA?
Get top-notch pest control treatments from Brooks Pest Control. We can tackle a wide range of pest problems, from mosquitoes taking over your outdoor patio to ticks causing issues for your pets. Our expertise and experience make us the ultimate solution. Don't wait for it to get worse – request our pest control in Oceanside today.
Prevent the following pest infestations in Oceanside before they even start:
Do you offer same-day pest control in Oceanside, CA?
Yes, we do! Receive your free initial inspection by calling our main office before noon. We've got your pest control needs covered with weekend service and Saturday appointments available. Contact the experts at Brooks Pest Control today and rid your home of unwanted pest infestations.
What happens if pests come back after treatment?
At Brooks Pest Control in Oceanside, our top priority is ensuring your satisfaction. If, by chance, pests continue to bother you after our treatment, our skilled pest technicians will come back for a free re-treatment. Don't hesitate, request your free quote today.
How do I get started?
Transform your Oceanside home into a pest-free paradise by giving us a call or filling out our online contact form. Say goodbye to annoying invaders and embrace a healthier lifestyle when you take advantage of our top-notch pest control services in Oceanside.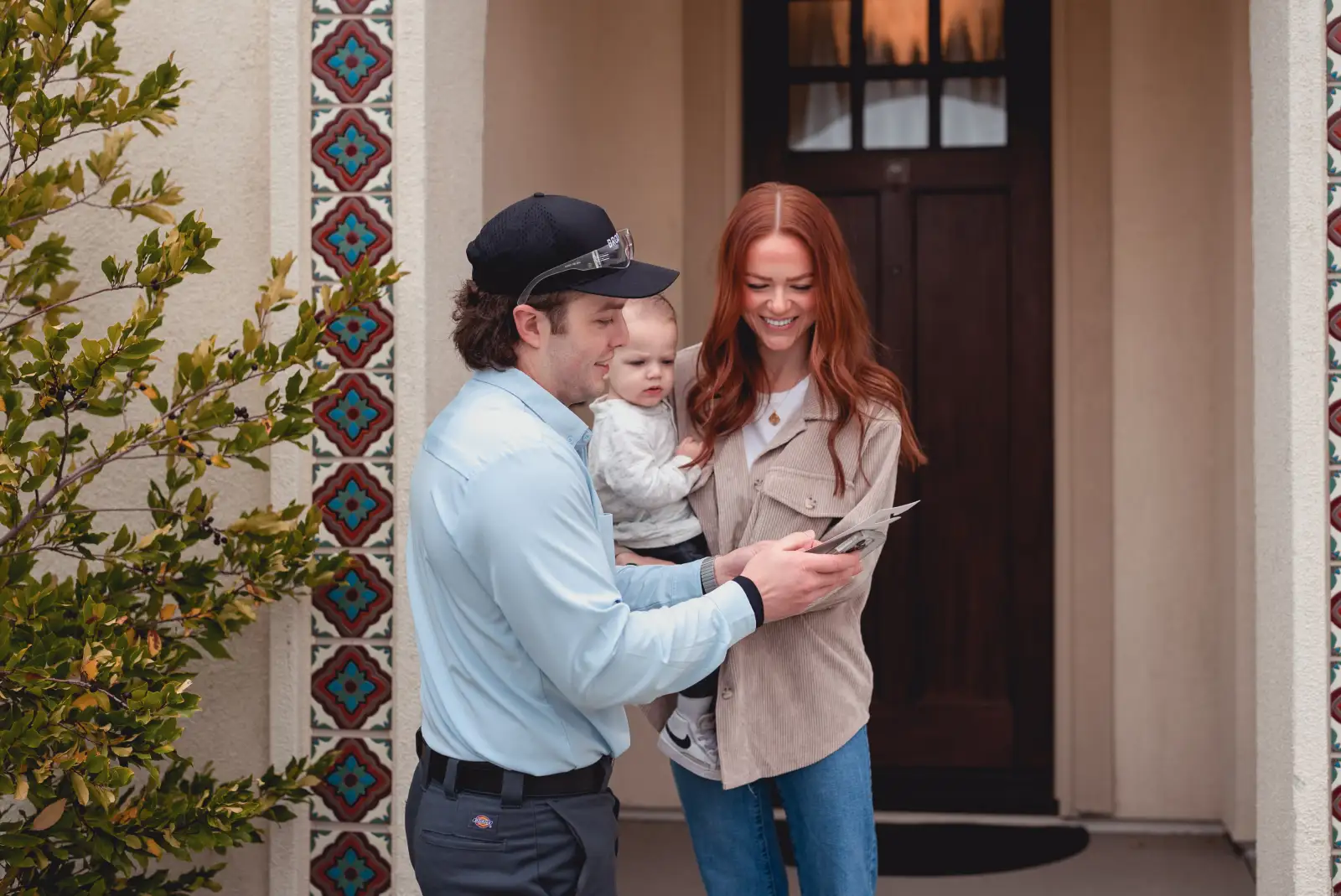 Pet and Environmentally Safe
Our licensed and certified pest control technicians use treatment methods that are friendly to pets, families, and the environment. Our customers are important to us – that's why we have a 100% satisfaction guarantee. If the pests come back, so do we.
833-369-1242
Same-day and Saturday Service
At Brooks, we're dedicated to solving your pest problems for good. That's why we offer same-day and Saturday pest control services – call us before noon and we'll get the job done.
833-369-1242
Don't wait. Get rid of your pests today!