Pest Control Services in Huntington Beach, California
Known for its beautiful beaches, vibrant surf culture, and wide range of outdoor activities, Huntington Beach, CA is a community like no other. From pristine beaches and premier surfing to state parks and downtown shopping, Huntington Beach has something for everyone.
While Huntington Beach is a popular destination for visitors and residents alike, it is also an attractive spot for pests. There are a variety of pests that frequent this beautiful city, including ants, cockroaches, rodents, wasps, and more. Don't let pests invade your home, let Brooks Pest Control get rid of unwanted guests so you can enjoy your seaside paradise in peace.
Hop over to our free quote page to learn how you can get a free quote for your Huntington Beach home or give us a call for more information!
Huntington Beach, California, Areas We Service
At Brooks Pest Control, we offer premium pest control services throughout the entire city of Huntington Beach, addressing pest issues in all kinds of residential properties. Some of the neighborhoods and districts we serve include but are not limited to:
Yorktown
Garfield
Oak View
Newland
Wintersburg
Adams
Not seeing a service area near you? Browse our full list of service areas around California to find a service area that fits your needs and trust Brooks to help with your pest problems today.
Get Your Free Huntington Beach, CA, Pest Control Quote Today
If you are a Huntington Beach resident and in need of pest control services, choose Brooks Pest Control. We offer pest control that is pet and eco-friendly, as well as same-day services. We understand the unique challenges that Huntington Beach residents face when it comes to pests, and we're here to provide fast and effective solutions tailored to your needs.
Trust Brooks Pest Control to get the job done so you can enjoy a clean and pest-free home in sunny Huntington Beach. Our experienced team specializes in eliminating a wide range of pests, providing you peace of mind while we do the dirty work!
Turn to Brooks Pest Control to restore tranquility to your Huntington Beach paradise! Visit our Special Offers page to learn how you can save on quality pest control and schedule your free quote today.
Frequently Asked Questions
What pests do you provide treatment for in Huntington Beach, CA?
We provide treatment for a variety of pests in Huntington Beach, CA, including:
Make sure to visit our pest control page to learn more about all the pests we control and how our services are right for you!
Do you offer same-day pest control in Huntington Beach, CA?
We do! If you call us before noon, we will be at your door the same day to help you with your pest problems. If you are unable to call before noon, we offer next-day services to make sure you aren't dealing with your unwelcome guests for long.
We also offer Saturday services! If pests are working on the weekends, so are we.
What happens if pests come back after treatment?
Brooks Pest Control offers complimentary re-treatments if your pest problem continues after our initial treatment. It's hard to blame them for wanting to stick around a place like Huntington Beach, but that doesn't mean they have to invade your home. If the pests come back, so will we.
How do I get started?
We make it easy for you! To get started, contact us here or give us a call so we can get your free inspection scheduled. we can get an idea of what you need help with. Once we complete your inspection, you can set up your own custom treatment plan to fit your schedule and needs.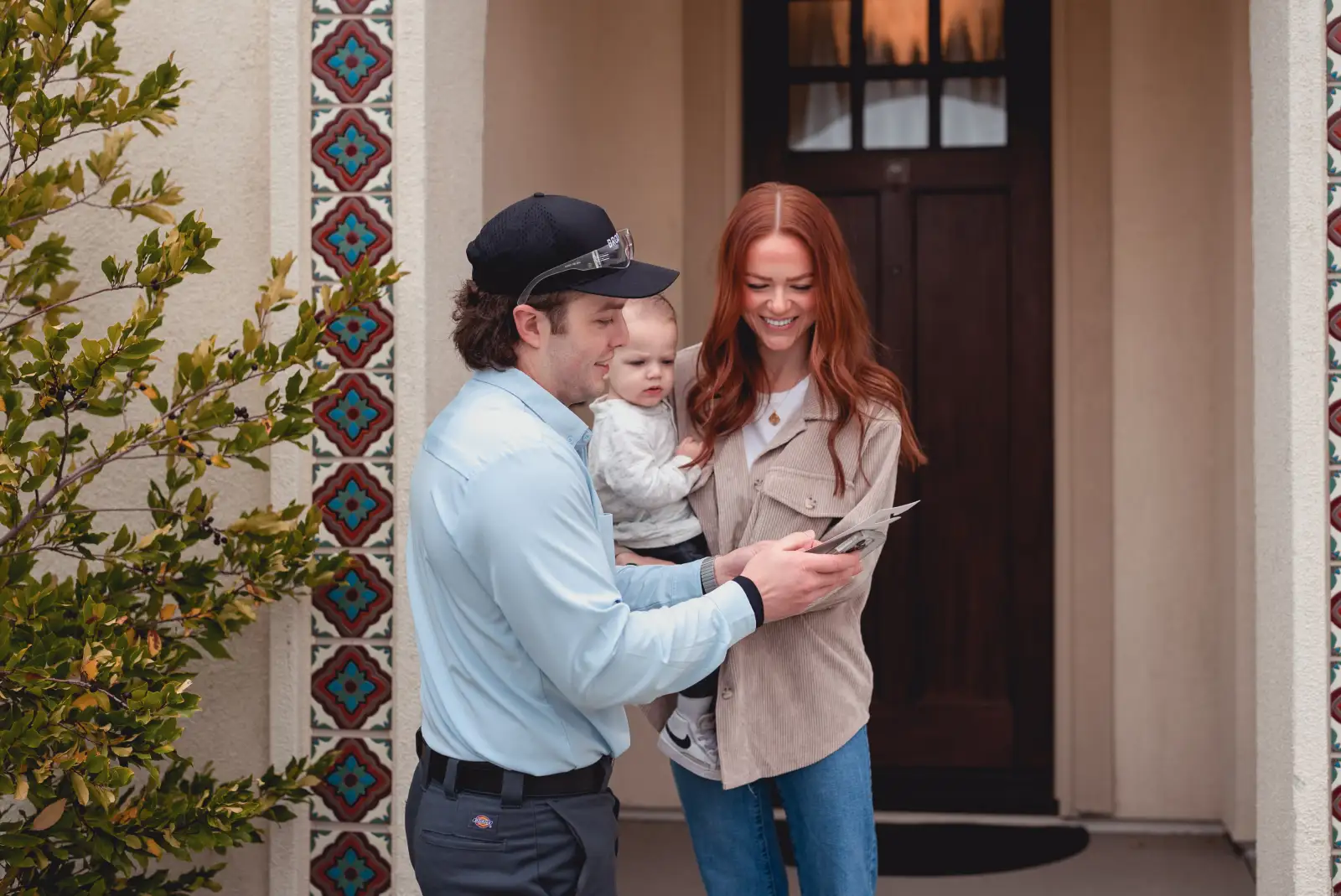 Pet and Environmentally Safe
Our licensed and certified pest control technicians use treatment methods that are friendly to pets, families, and the environment. Our customers are important to us – that's why we have a 100% satisfaction guarantee. If the pests come back, so do we.
833-369-1242
Same-day and Saturday Service
At Brooks, we're dedicated to solving your pest problems for good. That's why we offer same-day and Saturday pest control services – call us before noon and we'll get the job done.
833-369-1242
Don't wait. Get rid of your pests today!