Pest Control Services in San Diego, CA
San Diego is a vibrant city known for its stunning beaches, year-round pleasant climate, and diverse cultural offerings. Unfortunately, the warm weather and abundance of green spaces make it an inviting environment for pests like ants, termites, rodents, and mosquitoes.
These pests can quickly infiltrate homes, businesses, and outdoor areas, causing damage, health concerns, and disruption to daily life. That's where Brooks Pest Control comes in. With our extensive knowledge of the local pest population and their behaviors, we are well-equipped to address pest problems specific to the San Diego region.
Reach out to us over the phone or on our website today to get your free quote and let the experts rid your home of pests today.
San Diego, CA, Areas We Service
No matter where you are in San Diego, a Brooks Pest Control professional is always nearby.
Some of the neighborhoods in San Diego that we service include:
La Jolla
North Park
Balboa Park
Old Town
Pacific Beach
Little Italy
Hillcrest
Coronado
Get Your Free San Diego, CA, Pest Control Quote Today
Don't let pests take hold in your home. Get your free, no-obligation pest control quote today from Brooks Pest Control. Our experienced team is standing by, ready to assess your pest issues and provide you with a customized solution tailored to your specific needs.
Explore our site to learn more about how we provide pet-friendly pest control services in San Diego, and be sure to check for special deals and offers to help you make the most of your pest control experience.
Frequently Asked Questions
What pests do you provide treatment for in San Diego, CA?
If you have a pest problem in San Diego, we have the solution. From roaches to rodents and more, our experienced pest control specialists are equipped to set up a personalized plan to free your home from pests and keep them out for good.
Some of the pests we treat include:
Do you offer same-day pest control in San Diego, CA?
Yes, we do! If you call before noon, you can expect a specialist from Brooks to be at your door before the end of the day. Next-day service is available to all our customers, even on Saturdays, so do not hesitate to call.
Don't give pests time to spread. When you see them, reach out to the experts to get the job done right.
What if there are multiple types of pests in my home?
If you are experiencing problems with multiple types of pests, let us know when you call. We will send a specialist to your home to create a plan that accommodates your needs, providing treatment for all your unwanted visitors in a single trip.
What happens if pests come back after treatment?
By their very nature, pests have a tendency to return even when they are thought to be gone. If Brooks treats your home and your pest issue continues, we will come back to make sure the pests are gone for good.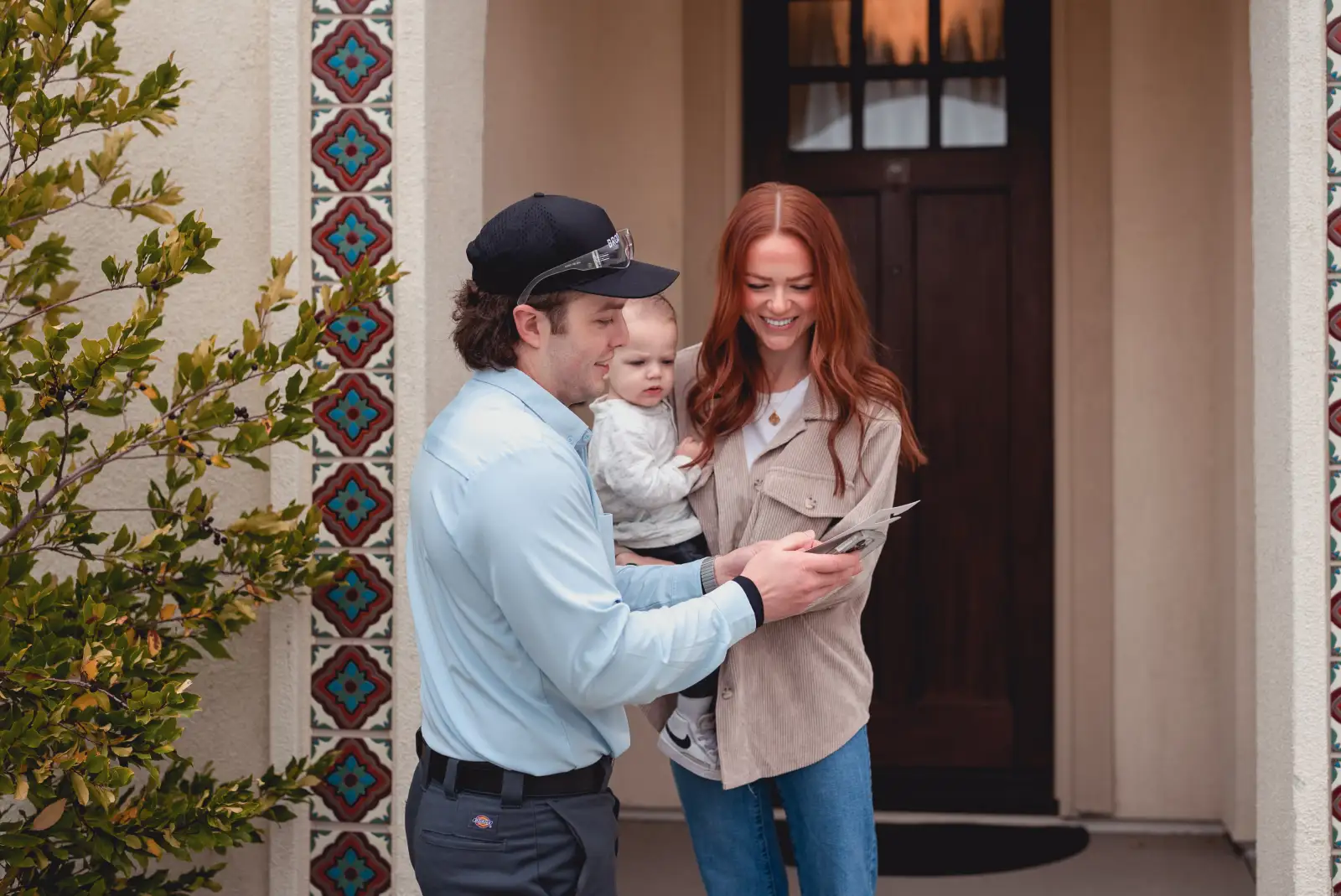 Pet and Environmentally Safe
Our licensed and certified pest control technicians use treatment methods that are friendly to pets, families, and the environment. Our customers are important to us – that's why we have a 100% satisfaction guarantee. If the pests come back, so do we.
833-369-1242
Same-day and Saturday Service
At Brooks, we're dedicated to solving your pest problems for good. That's why we offer same-day and Saturday pest control services – call us before noon and we'll get the job done.
833-369-1242
Don't wait. Get rid of your pests today!