Ant Control in Corona, CA
Ant Control in Corona, CA
Looking for reliable ant control services in Corona, CA? Look no further than Brooks Pest Control! Our team of experts provides top-notch preventive ant control solutions to ensure your home remains pest-free. Besides ants, we also specialize in dealing with spiders, cockroaches, mosquitoes, rodents, and other common household pests.
Contact us today to schedule your initial service and say goodbye to unwanted critters! We even offer same-day services if you call us before noon.
Call 833-655-2102 for a quote, free of charge, or fill out the form below.
Corona, CA, Ant Control Treatment
Nestled in the northwest of California, people regard Corona as one of the best places to live in the state. The city's population of over 160,000 individuals relishes ideal weather conditions all year long, a lively craft beer culture, and many parks and hiking trails to explore. Moreover, Corona houses the Fender Guitar Visitor Center, where visitors can delve into the rich history of the iconic guitar brand.

While life in Corona may be enjoyable, it can also attract a fair share of ants. If you face an ant infestation in your home, don't attempt to tackle it alone. Instead, reach out to the experts at Brooks Pest Control. Our trained technicians will identify the root cause of your problem and eliminate it, bringing you peace of mind again. Contact us today over the phone or online to receive a free quote for exceptional ant control services in Corona! We present a variety of ant control options for those residing in Corona and nearby areas, including those in:
Dos Lagos
Eagle Glen
Sierra Del Oro
South Corona
Sycamore Creek
And more!
Are you seeking ant control services beyond Corona? We invite you to explore our service areas.
Why Are There Ants in My Home?
Ants are always on the hunt for food, water, and shelter, and your home in Corona, CA, is a place where they can find all those necessities. They sneak in through the tiniest cracks and crevices, whether that's in your foundation, windowsills, doorways, or other small openings.
From there, they'll invade your kitchen or bathrooms, where they're most likely to find food or water that has been left out. Even bowls of pet food can be exactly what ants are looking for, especially during the spring and summer when ants are most active.
How Do I Get Rid of Ants in Corona, CA?
Squashing the scouting ants you see might put your mind at ease, but seeing several ants might indicate that they've already started to settle in or around your home. Should that be the case, DIY ant control methods such as essential oils may not be enough to resolve the issue.
Ants will often settle in hard-to-reach areas of your home, but professional ant control services from a Brooks Pest Control technician will treat the infestation correctly and efficiently. Using family-friendly, pet-friendly products, your home will be free of ants before you know it.
Get Your Free Corona, CA, Ant Control Quote Today
Take a moment to stop and smell the roses while we handle your ant problems with prompt efficiency at Brooks Pest Control. Our skilled technicians have the expertise and tools to eliminate various pests from your house. Request a complimentary quote today for our exceptional ant control services in Corona. Additionally, do check out our special offers!
Frequently Asked Questions About Ant Control in Corona, CA
What if I have more than one type of pest in my home?
Not to worry! We are more than happy to treat your home for multiple pests during a single visit. You may come across many pests in your Corona abode, ranging from tiny to large, but Brooks Pest Control has got your back! We provide exceptional pest control services in Corona that cater to various creepy crawlies, such as:
Do you offer same-day ant control in Corona, CA?
We understand that specific pest problems cannot wait. Therefore, we offer same-day ant control services in Corona if you contact us before noon. We also provide ant control services on Saturdays to assist with weekend pest issues.
What happens if ants come back after treatment?
Our dedication lies in ensuring an extensive and satisfactory job with every house we treat. But, if your ant problem resurfaces, Brooks Pest Control offers complimentary re-treatments to eliminate the issue.
How do I get started?
Finding pest control services in Corona has never been more convenient! If you face pest issues at your house, do not hesitate to contact Brooks Pest Control. Start the process today by calling or contacting us through our online platform.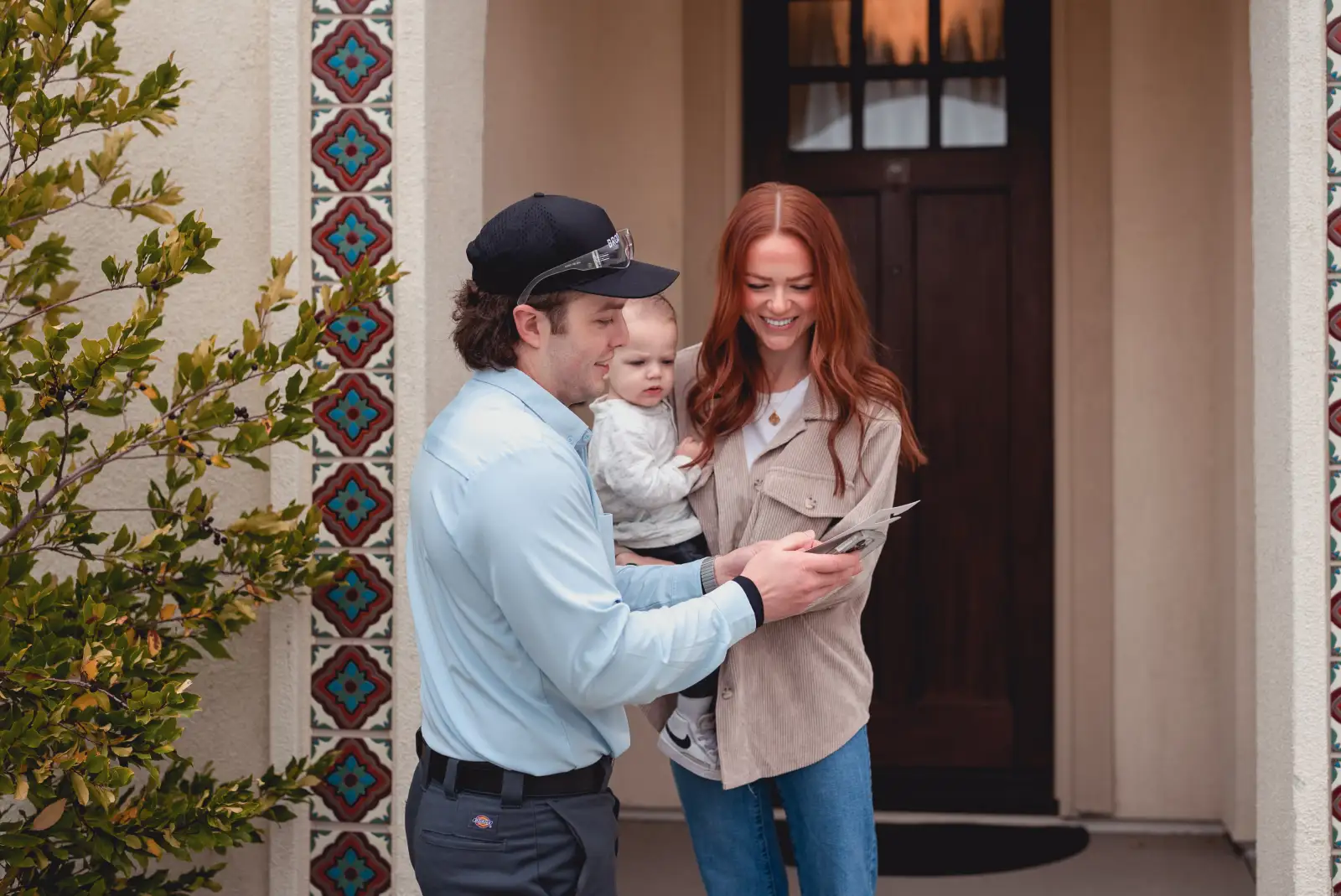 Pet and Environmentally Safe
Our licensed and certified pest control technicians use treatment methods that are friendly to pets, families, and the environment. Our customers are important to us – that's why we have a 100% satisfaction guarantee. If the pests come back, so do we.
833-369-1242
Same-day and Saturday Service
At Brooks, we're dedicated to solving your pest problems for good. That's why we offer same-day and Saturday pest control services – call us before noon and we'll get the job done.
833-369-1242
Don't wait. Get rid of your pests today!