Rodent Control in Corona, CA
Rodent Pest Control in Corona, CA
Squirrels, rats, mice, and rodents of all kinds are infamously difficult pests to track down and eliminate. They use their sharp teeth to burrow into your walls, their acute sense of smell leads them to food in your home, and their tendency to reproduce rapidly means that where there is one rodent, there are many.

Rodents are most commonly found inside during the cold winter months, but they remain a problem year-round. For the best quality pest control, Brooks is the first name you should think of. And with available same-day service for calls made before noon, you will never find a faster way to get rodents out of your home.
Call 833-655-2102 for a quote, free of charge, or fill out the form below.
Corona, CA, Rodent Treatment
Dealing with rodents on your own can be an arduous and time-consuming task. These elusive pests make their homes out of sight in your walls and under your appliances, only venturing into the open for food before scurrying away. Even if you manage to catch one, there will almost always be several more hidden away.
For an eco-friendly rodent solution that will not harm your plants or pets, count on Brooks Pest Control in Corona to track them down and eliminate your rodent problem at its source.
Why Are There Rodents in My Home?
Rodents are creative and can find ways into your home that you may not expect. Even the smallest gaps under your door or in your wall may be enough for them to squeeze through.
When food is scarce and the weather becomes harsh in the winter, these vermin are more motivated to find food and shelter. They may become bold and venture out into plain sight, and as soon as they do, you know it's time to address the issue.
How Do I Get Rid of Rodents in Corona, CA?
While there are home treatments available, nothing is as effective as calling the professionals at Brooks Pest Control. Attempting to deal with rodents on your own can be time-consuming and often unsuccessful, as they tend to come back even when you think they are gone.
Our team of experts has the knowledge and experience to identify the root of the problem and create a customized plan to eradicate rodents from your property. With our state-of-the-art techniques and equipment, we ensure rodents are gone for good. Don't let rodents take over your home or business. Contact Brooks Pest Control today to schedule an appointment.
Get Your Free Corona, CA, Rodent Control Quote Today
Don't let rodents take hold in your home, because once they do, more will follow. Let the pest control experts at Brooks eliminate the rodents in your home and implement preventive measures to keep them out in the future.
Schedule your free quote today to learn more about the many methods we use to keep your home pest-free. And don't forget to see our special offers and deals to help you make the most of our pest control services. Call us today!
Frequently Asked Questions About Rodent Control in Corona, CA
What if I have more than one type of pest in my home?
If rodents have made their way into your home, it is likely that other pests have as well. Some, such as fleas, may hitch a ride on the back of mice and rats, while others might enter through the same entrances as the rodents.
If you are dealing with more than one pest problem, let us know. Our certified pest control specialists are equipped to deal with a wide variety of rodents, insects, and other unwanted guests. We will create a pest control plan that accommodates your needs, eliminating all your pests in a single trip.
Do you offer same-day rodent control in Corona, CA?
Yes, we do! If you call before noon, you can enjoy same-day service, even on Saturdays. We pride ourselves in providing speedy and effective service to all our customers, no matter when you call. If you see rodents in your home, do not hesitate to schedule a visit from one of our pest control specialists.
What happens if rodents come back after treatment?
Brooks Pest Control offers complimentary re-treatments if your pest problem is not resolved.
Rodents are known for their tendency to appear even after extensive measures have been taken to keep them out. If you receive treatment from Brooks Pest Control and still find rodents in your home, let us know promptly. We will come back out to your home to make sure the job is done right.
How do I get started?
Get started by reaching out to your local Brooks Pest Control office. We will send a pest control expert to your home to assess the situation and create a personalized pest control plan. Call Brooks Pest Control today and enjoy a pest-free home—guaranteed!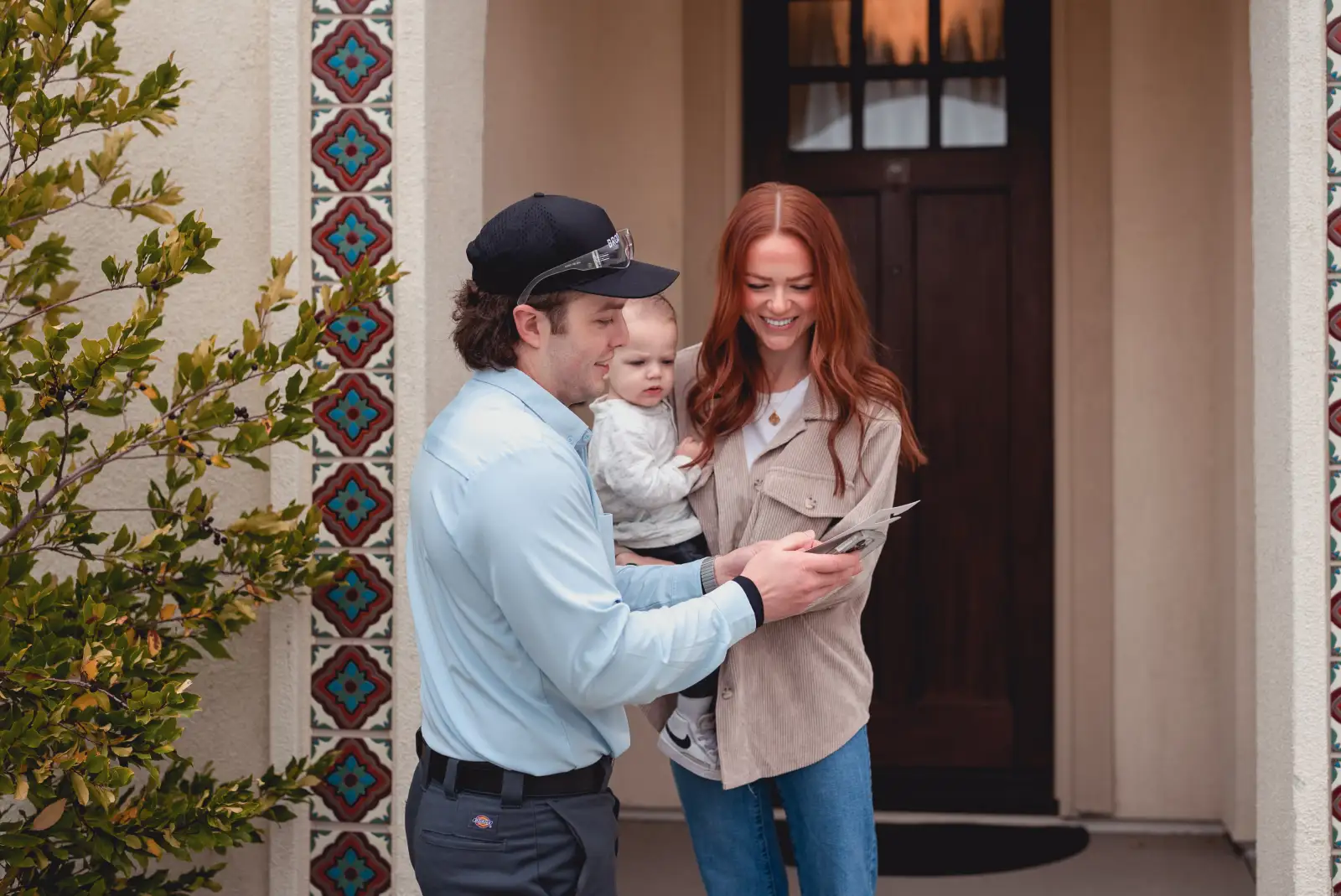 Pet and Environmentally Safe
Our licensed and certified pest control technicians use treatment methods that are friendly to pets, families, and the environment. Our customers are important to us – that's why we have a 100% satisfaction guarantee. If the pests come back, so do we.
833-369-1242
Same-day and Saturday Service
At Brooks, we're dedicated to solving your pest problems for good. That's why we offer same-day and Saturday pest control services – call us before noon and we'll get the job done.
833-369-1242
Don't wait. Get rid of your pests today!