Rodent Control in Long Beach, CA
Rodent Control in Long Beach, CA
We know just how stressful it can be when you find yourself facing a rodent infestation in your Long Beach home. Here at Brooks Pest Control, we can help with our highly effective, pet-friendly rodent control services in Long Beach, CA. We're the experts that can restore your peace of mind in no time. Give us a call today to get started! If you contact us before noon, we even offer same-day services.
Call 833-655-2102 for a quote, free of charge, or fill out the form below.
Long Beach, CA, Rodent Treatment
At Brooks Pest Control, our experts can rid you of your unwanted visitors and ensure they don't return. Instead of placing down mouse traps and worrying about what might be scurrying around your garage, trust the professionals to deliver rodent control in Long Beach, CA.
We provide reliable pest services to many communities across California, Oregon, and Washington, including the aquatic paradise of Long Beach. Some of the neighborhoods we're honored to service in Long Beach include:
Alamitos Beach
Belmont Heights
Bixby Knolls
Bluff Heights
Naples
And many More!
Why Are There Rodents in My Home?
Did you know that mice can squeeze into holes no larger than a quarter? Even if you can't see potential entryways, rats, and mice can easily find ways into your home, even through pipes. Rodents may enter your home for a variety of reasons, but they most likely come in search of shelter, warmth, and food. Unsealed food, leftover crumbs, garbage cans without tight lids, uncovered pet food, and even leaky pipes can attract rodents.
When mice, rats, or other rodents get into your home, you may not notice them right away, as many rodents can live in your home in secret. Some signs of a rat or mouse infestation to look for include:
Skittering noises, especially at night
Small, curved black droppings
Marks from gnawing on furniture
Nests made of scraps of garbage and other materials
How to Get Rid of Rodents in Long Beach, CA
Getting rid of rodents on your own is difficult, as many DIY solutions offer only temporary relief. Store-bought traps can poison or otherwise harm your pets as well as negatively impact the environment. Instead of facing your rodent problem alone, count on the experts at Brooks Pest Control to eradicate the rodents plaguing your home and prevent recurring infestations.
We offer a number of different treatments for getting rid of rodents, including the installation of bait boxes, setting and monitoring traps, and professional exclusion to seal up any entryways. After your initial treatment, we'll return in 30-45 days to make sure your home is still pest-free.
Get Your Free Long Beach, CA, Rodent Control Quote Today
Send rodents packing with the help of Brooks Pest Control. Our family-friendly, pet-friendly pest control solutions can rid your home of critters quickly and efficiently. Get started today with a free quote! We also have many special offers to help you find a great deal on pest control services in Long Beach, CA.
Frequently Asked Questions About Rodent Control in Long Beach
What if I have more than one type of pest in my home?
Not to worry! The professionals at Brooks Pest Control are equipped to treat multiple types of pests in a single visit. We can rid your home of rodents and roaches at the same time, or a variety of other pests in Long Beach, CA.
Do you offer same-day rodent control in Long Beach, CA?
Yes! No one wants to wait for a solution to their rodent problem. Thankfully, our Long Beach office offers same-day appointments if you call before noon. Unavailable on weekdays? No worries, we offer Saturday appointments!
What happens if rodents come back after treatment?
Our mission at Brooks is to get rid of your pest problem for good. If your rodent problem isn't satisfactorily resolved, we'll come back and apply complimentary re-treatments.
How do I get started?
Get rid of rodents for good with our professional pest control services in Long Beach. Give us a call for immediate help with your problem, or fill out a form for a free quote!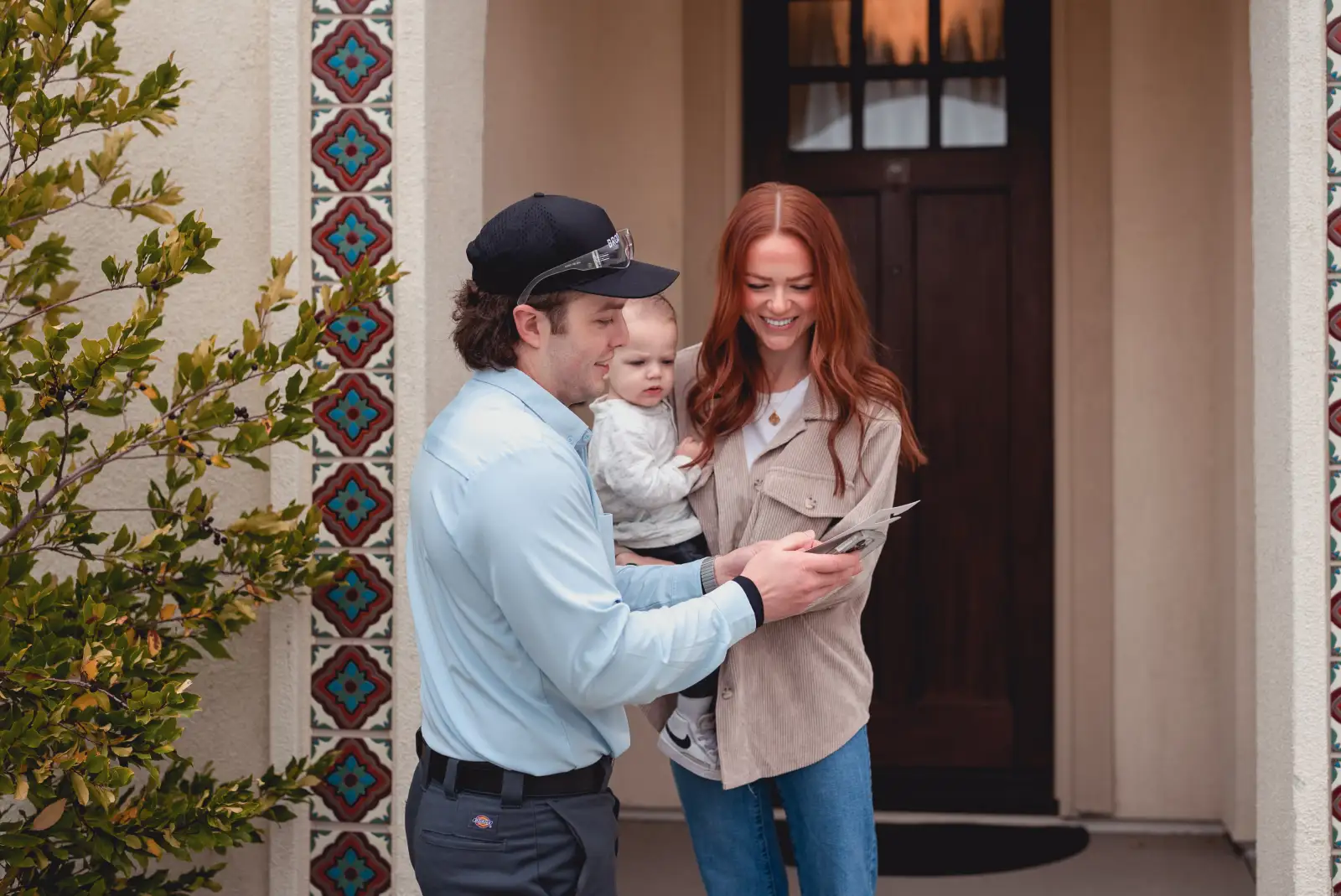 Pet and Environmentally Safe
Our licensed and certified pest control technicians use treatment methods that are friendly to pets, families, and the environment. Our customers are important to us – that's why we have a 100% satisfaction guarantee. If the pests come back, so do we.
833-369-1242
Same-day and Saturday Service
At Brooks, we're dedicated to solving your pest problems for good. That's why we offer same-day and Saturday pest control services – call us before noon and we'll get the job done.
833-369-1242
Don't wait. Get rid of your pests today!