Rodent Control in Temecula, CA
Rodent Control in Temecula, CA
Finding rodents in your home is unsettling, potentially dangerous, and flat-out gross. If you run into a problem with rodents, don't hesitate to bring in the pros at Brooks Pest Control. We offer expert rodent control services in Temecula, CA, with treatments proven to be eco-friendly and effective. Our friendly team of experts is trained to quickly and thoroughly eliminate your issue and work to ensure it never comes back. Call us today to schedule your initial inspection! Same-day service is available if you get in touch before noon.
Call 833-655-2102 for a quote, free of charge, or fill out the form below.
Temecula, CA, Rodent Control Treatment
Situated in the valley between Los Angeles and San Diego, Temecula is a beautiful coastal community that offers ideal weather, beautiful views, and an all-around high quality of life. Not everything is perfect here, though, as Temecula residents must deal with a number of bothersome pests like rodents. Whether you see them scurry across the floor or slip into the walls, you're at risk of encountering many rodents in Southern California, including mice, rats, and gophers. In addition to being unseemly, rodents can cause major damage to your property and your health.
Thankfully, Brooks Pest Control is here to help. We offer the best rodent control services in Temecula with tested, environmentally conscious treatments proven to be more effective than any DIY methods of rodent control out there. Give us a call today to schedule your inspection!
In addition to offering top-tier pest control in Temecula, CA, Brooks Pest Control has developed a reputation as a top provider of pest control services across the West Coast. Some of the nearby communities we often work with include:
San Bernardino
Riverside
Irvine
Santa Ana
Anaheim
Orange
Los Angeles
Long Beach
And more
Why Are There Rodents in My Home?
Much like other common household pests, rodents primarily work their way inside in search of food, water, and shelter. They get inside by sneaking through the cracks and crevices in your building's foundation, walls, floors, and roof. Once inside, they scavenge for any sustenance they can find, with some common destinations including trash cans, kitchen spills, leaky pipes, and other areas where they can hide away.
How Do I Get Rid of Rodents in Temecula, CA?
If you see a rodent in your home, your first instinct is likely to find a way to catch them. But while DIY rodent control methods like snap traps and glue traps can help, they can't be relied on to eliminate a major problem. For the best results, invest in the professional treatments offered by Brooks Pest Control. Our services have been tested to be effective in eradicating your rodents and making sure they don't return, something regular mouse traps can't offer. And as a bonus, you won't have to dispose of any used traps you find.
Get Your Free Temecula, CA, Rodent Control Quote Today
Reclaim the peace of your home and get rid of your rodent problem with Brooks Pest Control. We offer expert Temecula pest control services with top-of-the-line treatments backed up by top-of-the-line service. Our friendly team of expert technicians is equipped with the tools and knowledge necessary to eliminate your rodent issue in a timely and complete manner.
Want to get the ball rolling? Look through our special offers page or request a free quote on Temecula rodent control services to begin the process. Once you're ready, give us a call and we'll head your way!
Frequently Asked Questions About Rodent Control in Temecula, CA
What if I have more than one type of pest in my home?
Brooks Pest Control's highly trained technicians are capable of taking on pest problems of any shape or size. Along with our Temecula rodent control services, we offer options for Temecula cockroach control, ant control, mosquito control, and more.
Do you offer same-day rodent control in Temecula, CA?
Yes! We know that sometimes, your problem simply can't wait to be resolved. In order to accommodate, we offer same-day rodent control in Temecula whenever you call us before noon. We also can provide Saturday rodent control in Temecula if you discover a problem on the weekend.
What happens if rodents come back after treatment?
Brooks Pest Control is dedicated to making sure our customers are satisfied with their service. To make this a reality, we offer complimentary re-treatments for all our customers if the issue comes back. Just reach out whenever you see signs of rodents returning and we'll be on the way!
How do I get started?
It's never been easier. Begin the process of removing rodents from your home by giving us a call. You also can contact us online or request a free quote on Temecula rodent pest control service for more information.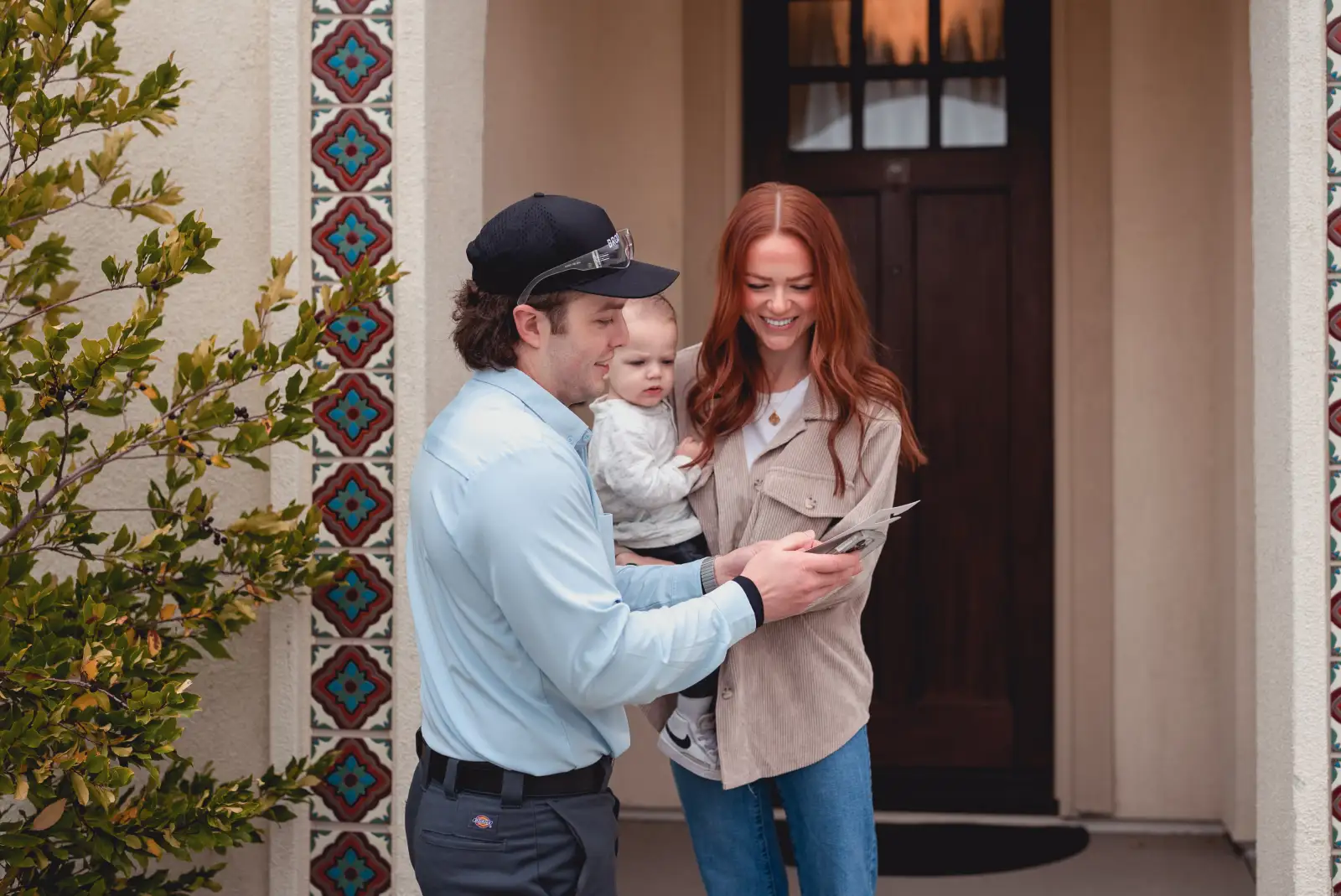 Pet and Environmentally Safe
Our licensed and certified pest control technicians use treatment methods that are friendly to pets, families, and the environment. Our customers are important to us – that's why we have a 100% satisfaction guarantee. If the pests come back, so do we.
833-369-1242
Same-day and Saturday Service
At Brooks, we're dedicated to solving your pest problems for good. That's why we offer same-day and Saturday pest control services – call us before noon and we'll get the job done.
833-369-1242
Don't wait. Get rid of your pests today!