Ant Control in Beaverton, OR
Ant Pest Control in Beaverton, OR
Welcome to Beaverton, Oregon, where sports and the outdoors go hand-in-hand. This beautiful city offers a diverse landscape and active community. Home to the innovative Nike World Headquarters, Beaverton also offers a tremendous sense of exploration and discovery for nature lovers and outdoors enthusiasts alike.
Even in this idyllic setting, no one is safe from the invasion of tiny intruders. Ants may not seem like a major disturbance, but due to their size and number, they can wreak havoc on your beautiful Beaverton home. At Brooks Pest Control, we can take care of your ant infestation with our effective and efficient solutions.
Beaverton, OR, Ant Treatment
We understand that dealing with ants on your own can be a frustrating and time-consuming battle, which is why our team at Brooks is here to give you professional help and eradicate your ant infestation. These tiny insects have a knack for finding the tiniest crevices, and infiltrating your house from pantries to countertops, giving you a headache and extra added stress.
What sets Brooks Pest Control apart is our commitment to providing quick, effective, and eco-friendly treatments for ant infestations. We seek to maintain a safe and healthy environment and prioritize creating pet and people-friendly solutions for you. On top of that, at Brooks, we look to set you up with pest prevention as well, safeguarding your home from future infiltrations.
Why Are There Ants in My Home?
Many people associate ants as a summertime pest, but in reality, the typical ant season is from March to October. When the weather is a little warmer the ants start to dig around for food, creeping into your homes and towards your pantries and drawers.
Once ants discover a food source in your house, they will leave a trail of pheromones, which act as a signal to other ants to follow back and forth. This creates that steady stream of ant traffic in your home, causing you more stress and frustration.
How Do I Get Rid of Ants in Beaverton, OR?
Getting rid of ants can be a frustrating process. However, there are steps you can take to help limit your infestation. For starters, using proper food storage, regular cleaning, and sealing entry points can help deter ants from entering your house. These are great methods to use, but nothing is as effective as getting your home inspected by our Brooks Pest professionals.
If you're facing issues with ants, you need a quick and effective solution. At Brooks Pest, we understand these infestations can happen at any time, which is why we offer next-day and Saturday services, ensuring we're available when you need us. On top of that, if you call us before noon, our team will visit your home by the end of the day.
Get Your Free Beaverton, OR, Ant Control Quote Today
Your Beaverton home should represent peace, comfort, and relaxation. Don't let an ant infestation get in your way. Take back your house with Brooks Pest Control and go online to get a free quote today. Also, be sure to check out our special offers page for our up-to-date pest control deals.
Frequently Asked Questions
What if I have more than one type of pest in my home?
Our professionals at Brooks Pest Control are happy to provide treatment for more than one type of pest in a single visit. Some of the pests our experts can protect you from include:
Do you offer same-day Ant Control in Beaverton, OR?
At Brooks Pest Control, we understand the urgency of dealing with ant problems. That's why we offer our same-day pest control services in Beaverton. If you contact us before noon, our dedicated team will swiftly respond and address your ant infestation on the very same day. Additionally, we also offer next-day and Saturday services, ensuring that we're available to tackle your urgent pest control needs.
What happens if the ants come back after treatment?
At Brooks Pest Control, we stand behind our commitment to customer satisfaction. We offer complimentary re-treatments if your pest problem is not completely resolved to your utmost satisfaction. Your comfort and satisfaction are our top priorities, and we're dedicated to delivering effective and long-lasting pest control solutions that exceed your expectations.
How do I get started?
All you have to do to get started is find your local service area and call us to speak to a Brooks Pest professional. You can also send a message on our contact us page to reach us online.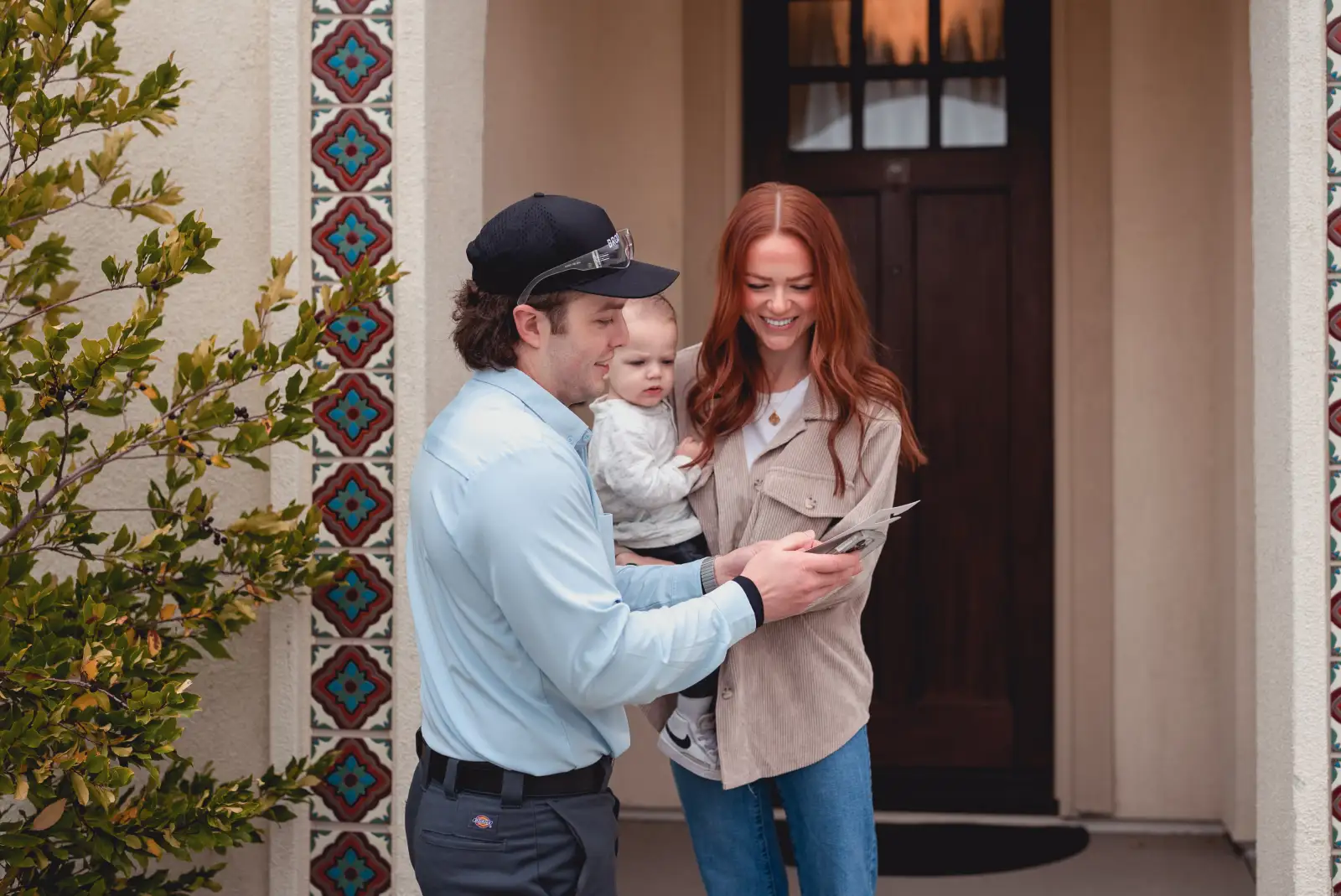 Pet and Environmentally Safe
Our licensed and certified pest control technicians use treatment methods that are friendly to pets, families, and the environment. Our customers are important to us – that's why we have a 100% satisfaction guarantee. If the pests come back, so do we.
833-369-1242
Same-day and Saturday Service
At Brooks, we're dedicated to solving your pest problems for good. That's why we offer same-day and Saturday pest control services – call us before noon and we'll get the job done.
833-369-1242
Don't wait. Get rid of your pests today!