Rodent Control in Beaverton, OR
Rat and Mice Exterminators in Beaverton, OR
Finding mice or rats in your Beaverton home can derail your peace and comfort. These rodent infestations will completely ruin your experience of the wonderful nature and diverse landscapes Beaverton offers. Your home should be a stress-free place that allows you to enjoy the vibrant city with little worries.
At Brooks Pest Control, we seek to rid you of your infestation, giving you your peace of mind back. Rodent care and control require professional help, and our team at Brooks has years of experience providing customers with a quick return to their familiar neighborhoods and homes.
Reach out to your friends at Brooks Pest Control to reclaim your home quickly with our rodent control services. Call and speak with our professionals today!
Beaverton, OR, Rodent Control
Our team of pest control professionals at Brooks Pest Control is able to quickly identify pest infestation and provide custom treatment plans to remove pest infestation and keep it from happening again. Whether you're dealing with rats, mice, or moles, we have a solution.
Rodents can enter homes through small openings and cause various issues, including damaging property, contaminating food, and spreading diseases. Professional pest control services like the one provided by Brooks Pest Control can help identify entry points, assess the extent of the infestation, and develop a tailored plan to address the problem.
Why are there rodents in my home?
Rodents are attracted to food, water sources, and shelter. The wet and often cool environment that the Pacific Northwest is known for can cause rodents to search for shelter inside homes with ample food and water sources. If there is food left out or not sealed properly, it can attract these pesky rodents into your home.
Rodents also often travel in packs, meaning that you may have more than one pest to worry about at your place. At Brooks, we prioritize both solving your current problem and preventing future infestations in your home.
Rodents may find their way into your home in Beaverton, Oregon for various reasons. If you're dealing with a rodent problem, it's important to take action promptly. Call our team to access expert pest solutions in Beaverton and schedule professional rodent extermination services.
How do I get rid of rodents in Beaverton, OR?

Attempting to treat rodent infestation without professional help can be risky. Rodents such as rats and mice are carriers of diseases and bacteria that can be harmful to you and your loved ones. When you spot a rat or mouse in your home, call our team at Brooks Pest Control. Our team of pest control experts can safely and effectively remove rodent infestation from your home. Request your free rodent control quote in Beaverton today!
Get Your Free Beaverton, OR, Rodent Control Quote Today
Take immediate action to solve your rodent infestation by contacting our professionals at Brooks Pest Control and ensuring the safety of you and your family. With an array of effective pest control treatments and preventative plans, you can regain a pest-free living environment. Safeguard your home and family from the hazards of rodents by scheduling your same-day inspection today.
Frequently Asked Questions
What if I have more than one type of pest in my home?
Pest infestations can be linked to the presence of other pests in your home. If you suspect multiple pest infestations, don't hesitate to contact the skilled professionals at Brooks Pest. Our team is experienced in treating a wide range of pests that may be lurking in your home. Let us tackle the problem for you and restore a pest-free environment.
Do you offer any special pricing options?
Yes! For all calls before noon, we offer same-day inspections as well as services on Saturdays to best suit your needs. We understand that these incidents can happen at any time, which is why we have flexible scheduling for you.
What happens if rodents come back after treatment?
If you happen to still see or hear rodents after the initial treatment, our team will provide a free re-treatment. We want to be sure that your home is properly serviced and that pests won't come crawling back.
How do I get started?
To start taking care of your rodent infestation in Beaverton, OR, give us a call or contact us online for a free quote today to let Brooks Pest Control rid you of your pest issues.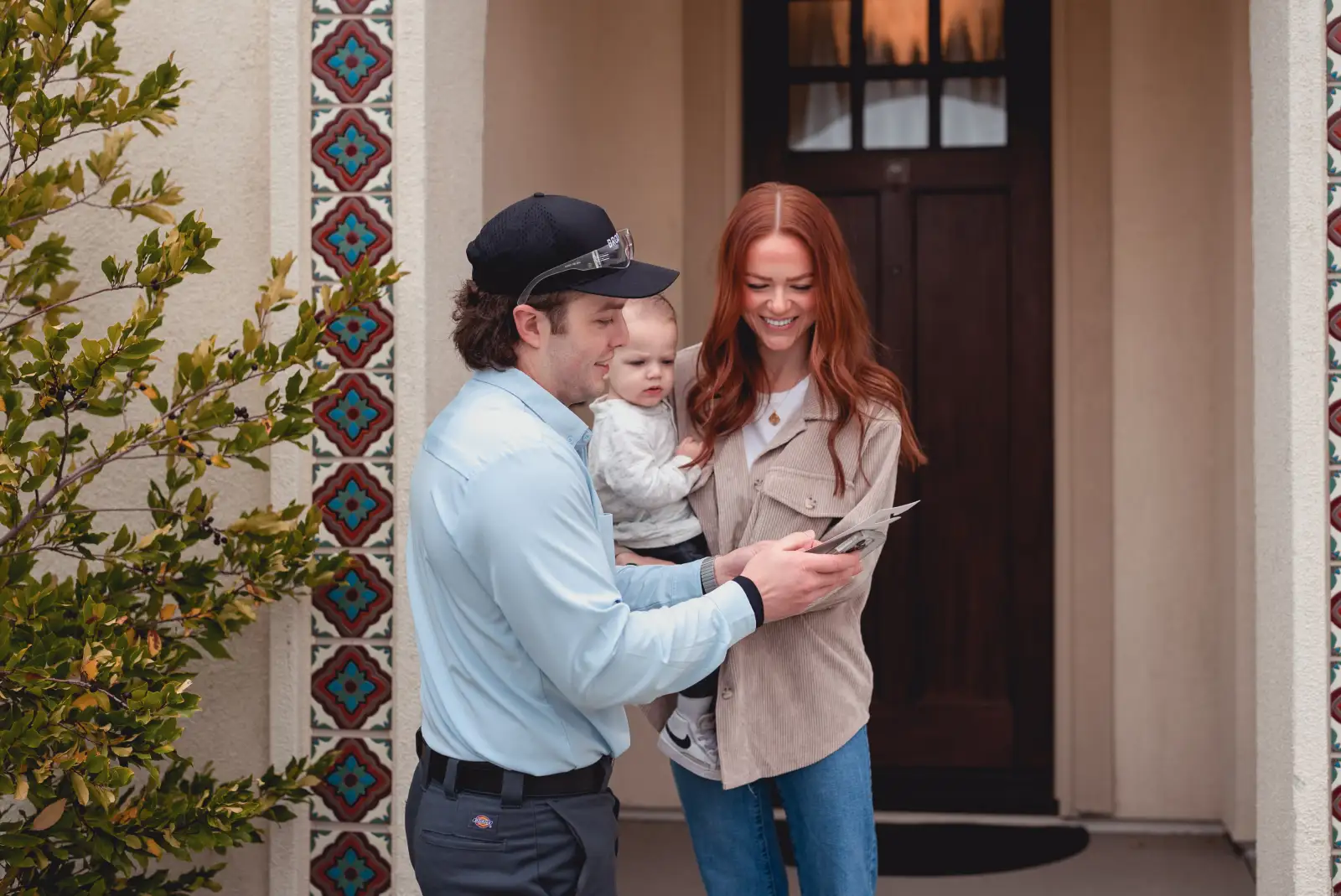 Pet and Environmentally Safe
Our licensed and certified pest control technicians use treatment methods that are friendly to pets, families, and the environment. Our customers are important to us – that's why we have a 100% satisfaction guarantee. If the pests come back, so do we.
833-369-1242
Same-day and Saturday Service
At Brooks, we're dedicated to solving your pest problems for good. That's why we offer same-day and Saturday pest control services – call us before noon and we'll get the job done.
833-369-1242
Don't wait. Get rid of your pests today!