Ant Pest Control in Salem, OR
We know how distressing it can be to spot an ant in your home. But you don't have to worry anymore, as Brooks Pest Control's team of experts provides sustainable ant control solutions for residents in the Salem area. Don't tackle an ant infestation on your own! Contact our team at Brooks Pest Control today, and let us handle the ant problem in Salem for you.
Salem, OR, Ant Treatment
At Brooks Pest Control, we dedicate ourselves to keeping the properties of Salem's residents pest-free. Due to the area's plenty of outdoor recreation and parks, pests tend to gather there. Our services are available in several areas of Salem, including:
Gaity Hill
Bush Park
Fairmount Hills
Grant
Capital Park/Richmond
Four Corners
Why Are There Ants in My Home?
Food and water sources attract ants, so they may search for these things in your home. They could also be seeking shelter or a place to build a colony. Identifying and eliminating the source of attraction is essential to prevent future infestations.
How Do I Get Rid of Ants in Salem, OR?
Although sweeping around your house and keeping food containers sealed can prevent ants, it doesn't guarantee they won't return. Removing ants with professional help can be safe, as they may carry bacteria. Brooks Pest Control's specialists are here to eliminate pests from your property and prevent their return for good. We use eco-friendly products that are safe for the environment and your family's health.
Get Your Free Salem, OR, Ant Control Quote Today
At Brooks Pest Control in Salem, we assure you that your home will remain pests-free. Salem's residents can count on our team for effective pest control solutions. To get started, request a free quote today or check out our special offers! You can rest easy knowing that our team will keep your home pest-free.
Frequently Asked Questions
What if I have more than one type of pest in my home?
Brooks Pest Control is happy to handle many pest issues in a single visit. Our team can tackle both if you have an ant infestation and a rodent problem! To learn more, look at the complete list of pests we treat.
Do you offer same-day ant control in Salem, OR?
When pests invade your space, our team is ready to help. We provide same-day ant control in Salem when you contact us before noon.
What happens if ants come back after treatment?
Brooks Pest Control provides a free re-service if you notice ants or other pests after the initial treatment. Customer satisfaction is our top priority.
How do I get started?
Are you ready to live in a pest-free environment? Contact our team at Brooks Pest Control to schedule an appointment or connect with us online.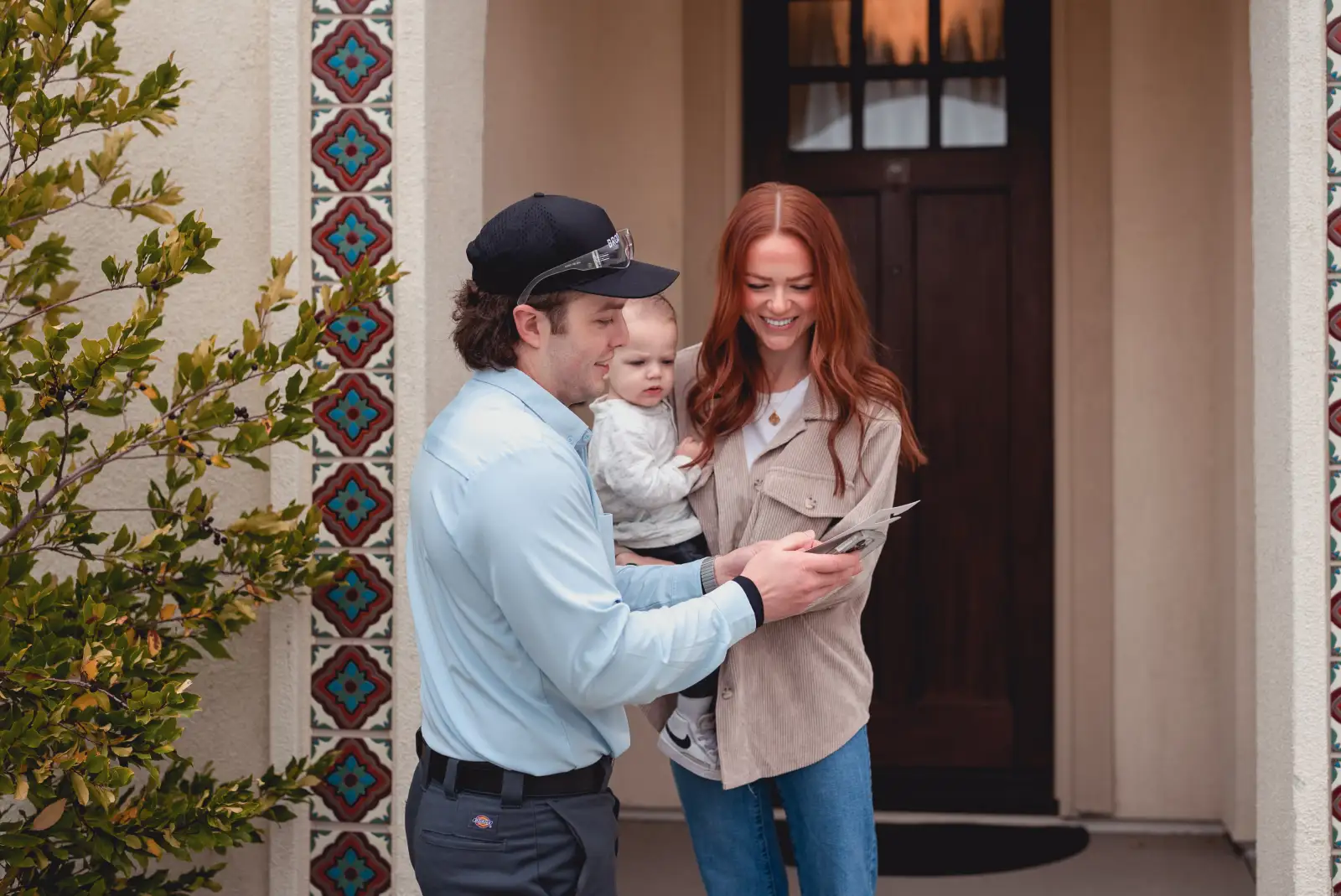 Pet and Environmentally Safe
Our licensed and certified pest control technicians use treatment methods that are friendly to pets, families, and the environment. Our customers are important to us – that's why we have a 100% satisfaction guarantee. If the pests come back, so do we.
833-369-1242
Same-day and Saturday Service
At Brooks, we're dedicated to solving your pest problems for good. That's why we offer same-day and Saturday pest control services – call us before noon and we'll get the job done.
833-369-1242
Don't wait. Get rid of your pests today!