Cockroach Control in Salem, OR
Cockroach Control Services in Salem, OR
In addition to damaging your property and contaminating your food, cockroaches can be a nuisance. Don't wait for professional help; call Brooks Pest today! Brooks Pest Control offers a wide range of pest control services in the Salem area, which allow you to eliminate those pesky cockroach mounds in and around your home.
Salem, OR Cockroach Treatment
If cockroaches detect a food source, they will crawl. Keep cockroaches out of your house and seal your food in tight containers. The best way to prevent cockroaches from entering your home is to sweep, vacuum, and pick up your pet's food, but get professional help immediately. Brooks Pest Control is proud to offer pest control solutions for Salem residents.
Why Are There Cockroaches in My Home?
It can be challenging to eradicate cockroaches once they enter a home. They attract to warm, humid environments and can enter a house through cracks or holes in walls or foundations. A cockroach feeds on several substances, including human food, pet food, glue, and paper products.
Cockroaches are also attracted to areas of the home that need regular cleanings, such as behind appliances and cabinets. Seal all openings and keep the house clean and well-ventilated to prevent cockroaches from entering your home. If cockroaches invade your home, contact Brooks Pest Control for help.
How Do I Get Rid of Cockroaches in Salem, OR?
You can deter cockroach infestations by eliminating any food source in your home. Even though home remedies are often effective when combined with professional pest control treatments, they are often ineffective when used alone. Contact Brooks Pest to resolve your cockroach infestation!
Get Your Free Salem, OR, Cockroach Control Quote Today
Brooks Pest Control can protect your home and family by removing cockroaches from your property and keeping them out for good. Call Brooks Pest if you suspect a cockroach infestation, or if you're just looking for peace of mind. Request a free quote or review our special offers to get started today!
Frequently Asked Questions
What if I have more than one type of pest in my home?
We offer a free pest inspection if you suspect many pest infestations. Contact our team if you suspect more than one pest infestation. We can assess your property for signs of infestation and create a treatment plan. Here are some of the pests we provide treatment for:
Do you offer same-day cockroach control in Salem, OR?
For your convenience, we offer same-day services if you call us before noon. If you call in advance, we can also provide services on Saturdays.
What happens if cockroaches come back after treatment?
Our team will provide a complimentary re-treatment if you notice another sign of pest infestation after our team has treated your home.
How do I get started?
Let Brooks Pest help you keep your home pest-free. Call us today to schedule your initial inspection or fill out our contact form to request a free quote!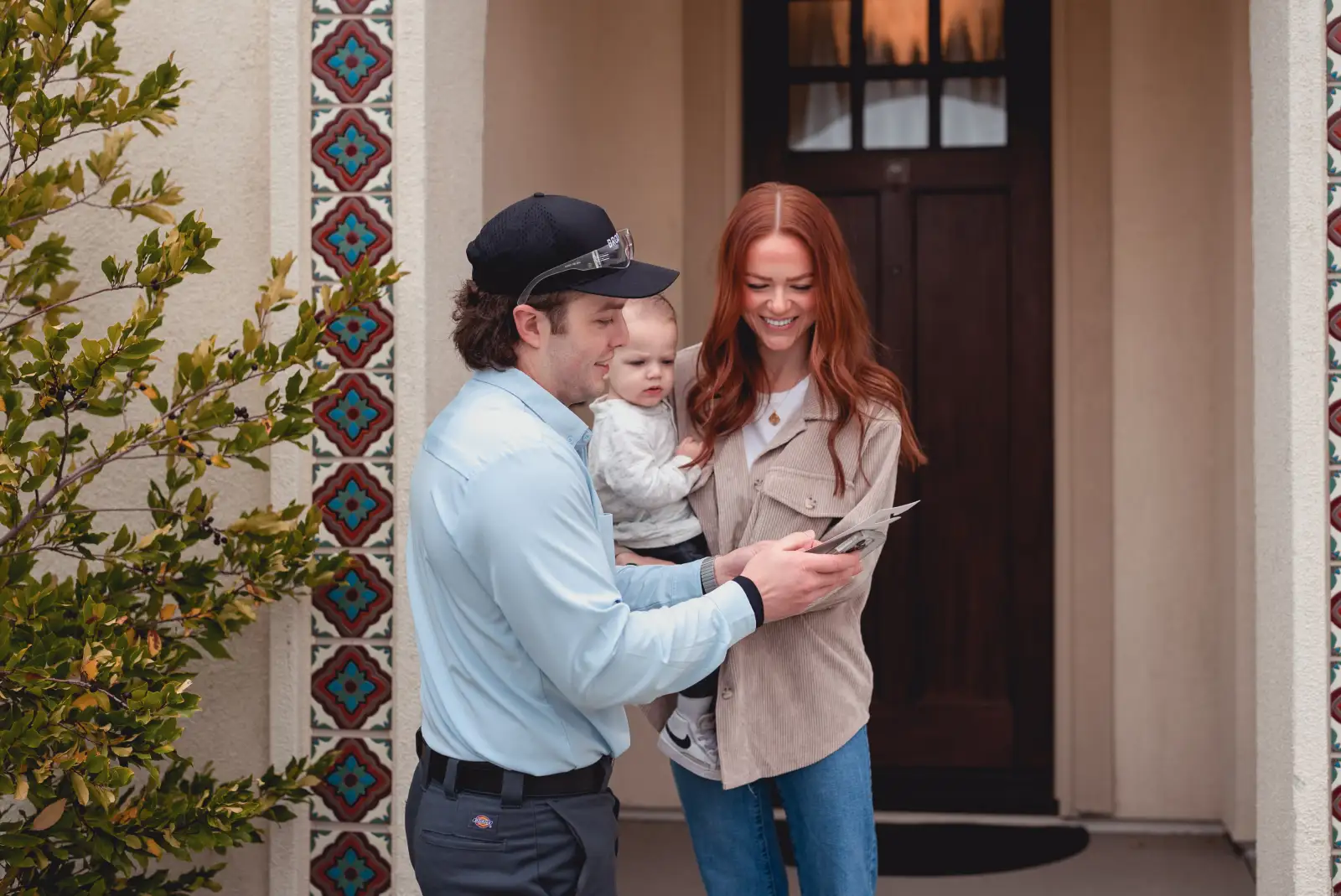 Pet and Environmentally Safe
Our licensed and certified pest control technicians use treatment methods that are friendly to pets, families, and the environment. Our customers are important to us – that's why we have a 100% satisfaction guarantee. If the pests come back, so do we.
833-369-1242
Same-day and Saturday Service
At Brooks, we're dedicated to solving your pest problems for good. That's why we offer same-day and Saturday pest control services – call us before noon and we'll get the job done.
833-369-1242
Don't wait. Get rid of your pests today!