Cockroach Control in Olympia, WA
Cockroach Exterminators in Olympia, WA
When it comes to pests in the home, few things are as unsettling as a cockroach infestation. These insects are notorious for their persistence and ability to breed quickly, making them a serious problem for homeowners in Olympia, WA. However, there is a solution. 
Brooks Pest Control is here to help eradicate cockroaches from your home once and for all. With our expert treatment options, you can rest easy knowing your home is protected from these pesky pests. Call Brooks today, and start taking back control of your home from pests.
Olympia, WA, Cockroach Treatment
Dealing with cockroaches can be an arduous and frustrating experience. As a homeowner, you may spend countless hours trying to eradicate these pesky pests with over-the-counter remedies, only to find that they persistently return.
Brooks Pest Control in Olympia, WA offers fast and effective cockroach treatments that are eco-friendly and tailored to your unique needs. With our expertise, you can rest easy knowing that your home is infestation-free.
Why Are There Cockroaches in My Home?
Cockroaches are a common household pest that can be difficult to manage. They have a remarkable ability to enter buildings through even the smallest cracks and can find their way into homes through a variety of methods. Cockroaches can enter homes through faulty pipes, cracks in the foundation, and sewer systems. They can also be transported into homes in bags, boxes, and used electronics.
Cockroaches are most active in the warmer months, but they can still breed and thrive in cold climates. If you suspect that you have a cockroach infestation, contacting a pest control specialist to identify and treat the problem is highly recommended.
How Do I Get Rid of Cockroaches in Olympia, WA?
While there are some home treatments that can help prevent an infestation, such as sealing food and entry points, using boric acid or diatomaceous earth, and keeping a clean home, these methods may not completely eradicate the problem.
For a more reliable solution, it's best to contact the pest professionals at Brooks Pest Control. With our expertise and specialized tools, we can provide effective and long-lasting solutions to keep your home free of cockroaches.
Get Your Free Olympia, WA, Cockroach Control Quote Today
If you find yourself dealing with cockroaches in your home, Brooks Pest Control is your solution. Our certified staff will work closely with you to customize a plan that works best for your home. We guarantee a job well done, and we take pride in our work. Don't hesitate to take advantage of our special offers and request a free quote. Let us help you take the first step towards reclaiming your home from these pesky pests.
Frequently Asked Questions
What if I have more than one type of pest in my home?
At Brooks Pest Control, our team takes great pride in offering comprehensive treatments for a vast array of pests. We understand the frustration and inconvenience that comes with having unwanted guests invade your home. That's why we're happy to provide our customers with treatment options that target multiple pests in a single visit.
Do you offer same-day cockroach control in Olympia, WA?
We understand the urgency of dealing with a pest problem. That's why we are proud to offer same-day service to our customers. Simply give us a call before noon, and we will do our best to schedule an appointment for that day. But don't worry if you miss the noon cut-off time, a pest control specialist will still be at your door as soon as possible. We also offer next-day and Saturday services to accommodate your busy schedule, so don't hesitate to call.
What happens if cockroaches come back after treatment?
The last thing you want is to have a pest treatment in your home or office, only to find that the cockroaches have returned. Count on Brooks for a complimentary retreatment to make sure the job is done right. Your satisfaction is our top priority, which is why if the pests return so will we.
How do I get started?
Take a stand against cockroaches and recreate a pest-free environment in your home. Reach out to us over the phone or visit our website to contact us online, and start your pest control process with Brooks today.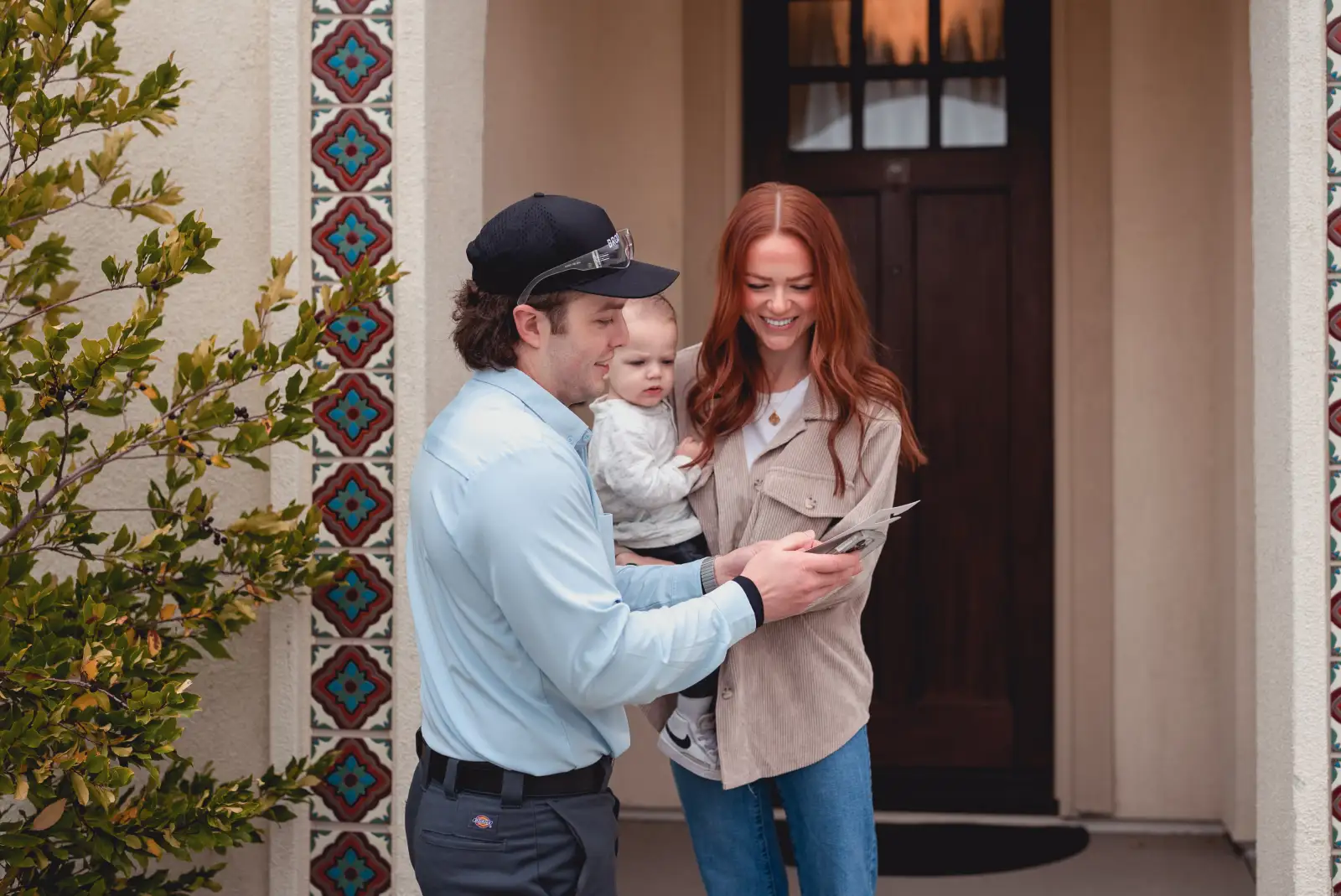 Pet and Environmentally Safe
Our licensed and certified pest control technicians use treatment methods that are friendly to pets, families, and the environment. Our customers are important to us – that's why we have a 100% satisfaction guarantee. If the pests come back, so do we.
833-369-1242
Same-day and Saturday Service
At Brooks, we're dedicated to solving your pest problems for good. That's why we offer same-day and Saturday pest control services – call us before noon and we'll get the job done.
833-369-1242
Don't wait. Get rid of your pests today!