Ant Control in Vancouver, WA
Ant Control Services in Vancouver, WA
While they may only seem like a nuisance, ants can be destructive to your home and can even contaminate your food. Additionally, ants can be hard to treat as they build colonies. Luckily, Brooks Pest Control provides sustainable pest control solutions to treat ant infestations and prevent them from coming back. If you're dealing with ant infestation in Vancouver, don't wait to get professional help. Call the pest professionals at Brooks Pest Control for your free quote!
Vancouver, WA, Ant Control 
There are a lot of reasons why ants may enter your home, but a few of the common ones are either for food or shelter. Ants are always on the move, looking for their next meal and a place to set up their hill. You can help prevent being an ant magnet by removing any access to food or easy access points to your home. At Brooks Pest Control, we offer ant removal and preventative pest control in the Vancouver area.
Why are there ants in my home?
If you happen to accidentally leave out food scraps, or have gaps and cracks in the foundation of your home, these are big contributors to ant infestation. You may notice ants while having a picnic or barbeque, and that's because of the open food. Similar to the way ants come crawling at a barbeque if you leave food uncovered in your home, they can come crawling inside.
How do I get rid of ants in Vancouver, WA?
When you're dealing with ants and you've tried just about every home remedy but they're still there, it's time to call the pest control professionals at Brooks Pest Control. With a wide variety of pest control treatments available and a team of experts, you can rest assured knowing your home will return to being pest-free.
Get Your Free Vancouver, WA, Ant Control Quote Today
When you schedule an inspection, one of our team members will come out and inspect your home for signs of pest infestation and set up a treatment plan. Once we've identified the type of infestation, we can swiftly remove the infestation from your home and set up preventative treatments to avoid future infestation.
Frequently Asked Questions
What if I have more than one type of pest in my home?
Oftentimes, the cause of having a pest infestation in your home is due to the presence of another pest. Many pests prey on other pests. At Brooks Pest, we offer a wide selection of pest control treatments in addition to ant control, including:
Do you offer same-day ant control in Vancouver, WA?
Yes! Simply contact us before noon and we can provide service the same day. We understand the stress of pest infestation, and we're committed to helping keep your home pest-free.
What happens if ants come back after treatment?
If you are still noticing ants after the initial treatment, we will provide a complimentary re-treatment. It's our commitment to give you 100% satisfaction, guaranteed.
How do I get started?
Ready to return to life without ants? Our team at Brooks Pest Control is here to help. To schedule your free inspection, give our team a call or reach out via our contact form.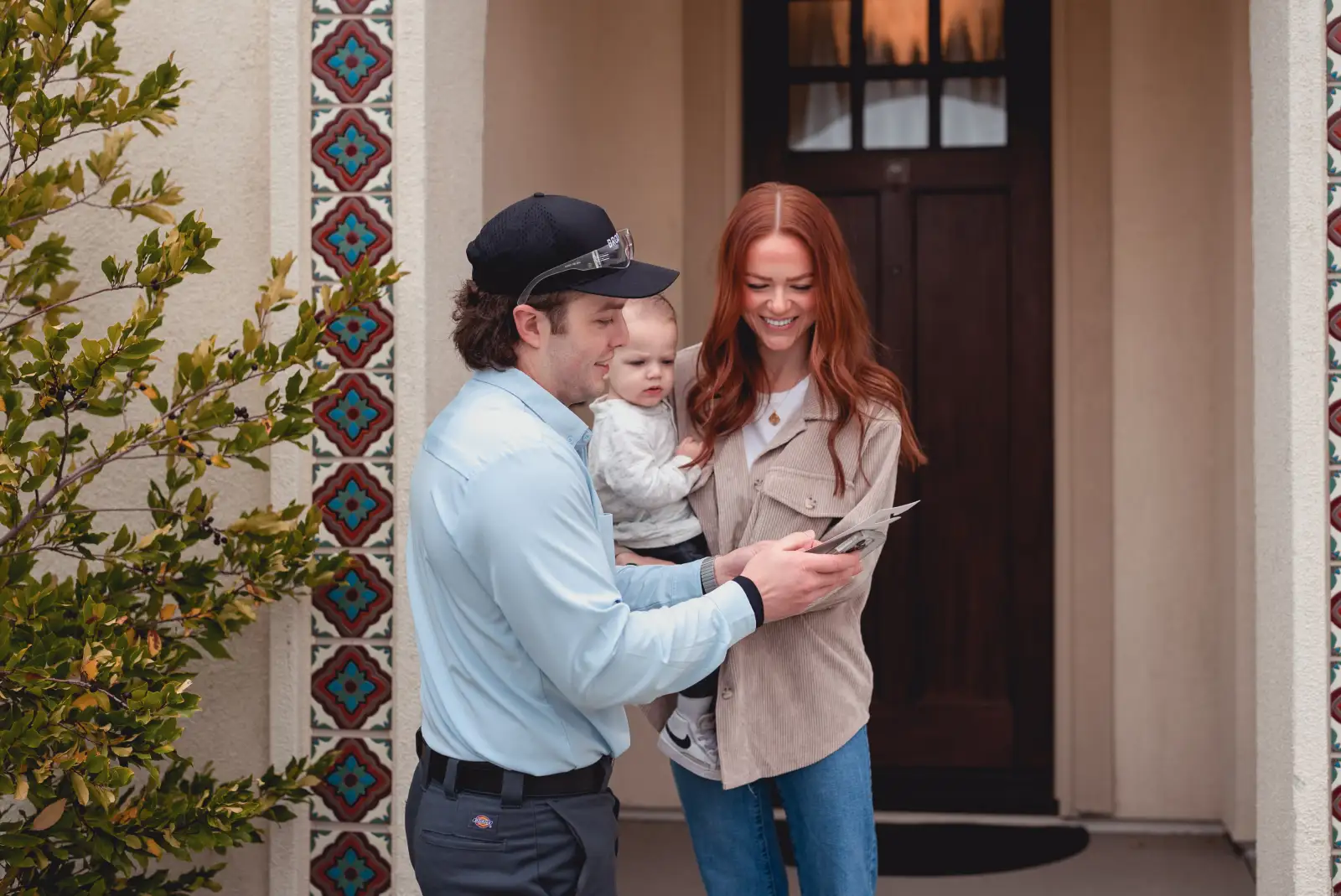 Pet and Environmentally Safe
Our licensed and certified pest control technicians use treatment methods that are friendly to pets, families, and the environment. Our customers are important to us – that's why we have a 100% satisfaction guarantee. If the pests come back, so do we.
833-369-1242
Same-day and Saturday Service
At Brooks, we're dedicated to solving your pest problems for good. That's why we offer same-day and Saturday pest control services – call us before noon and we'll get the job done.
833-369-1242
Don't wait. Get rid of your pests today!