Cockroach Control in Vancouver, WA
Cockroach Exterminators in Vancouver, WA
Finding a cockroach in your home is enough to make your skin crawl. However, you don't have to deal with cockroach infestation alone. At Brooks Pest Control, we provide sustainable cockroach control solutions to keep your property pest-free. The mild climate of Vancouver provides an ideal environment for cockroaches to seek shelter or food. When you spot a cockroach in your Vancouver residence, don't wait to call the professionals at Brooks Pest Control.
Vancouver, WA, Cockroach Control
Attempting to treat cockroaches, or other pest infestations for that matter, without professional help can lead to potential risks. Pests such as cockroaches can carry diseases and bacteria that can be harmful to humans and pets. Avoid catching a disease or damage to your home and contact the cockroach control experts at Brooks Pest Control in Vancouver to keep you and your family safe.
Why are there cockroaches in my home?

There are a variety of different reasons that cockroaches will find their way into your home or office. The biggest factors that attract cockroaches are food sources, water sources, and shelter. Cockroaches prefer humid, warm climates with easy access to moisture. A few steps you can take to prevent cockroach infestation include:
Fix any leaking sinks or pipes
Seal food containers and pet food
Regularly vacuum up or sweep up crumbs
How do I get rid of cockroaches in Vancouver, WA?
While there are a few steps you can take to prevent cockroach infestation, most methods won't be effective unless they're paired with professional pest control. At Brooks Pest Control, we provide cockroach control treatments that are effective and environmentally friendly. When you contact our team, one of our pest control professionals will inspect your home and then set up a customized treatment plan. 
Get Your Free Vancouver, WA, Cockroach Control Quote Today
Return to living pest-free and contact our team at Brooks Pest Control today for a free inspection. Once we identify where cockroaches are entering your home, we can remove them and then help set you up with preventative pest control treatments to ensure they don't come crawling back. Ready to get started? Browse our special offers or request your free quote today!
Frequently Asked Questions
What if I have more than one type of pest in my home?
If you spot one type of pest infestation in your home, there's a good chance that you have multiple. Many pests prey on other pests, which is a common reason they enter your home. Luckily, our pest control experts at Brooks Pest Control have the tools and expertise to quickly identify different types of pests, remove them, and prevent them from returning. Browse our pest library to learn about the pests we treat!
Do you offer same-day cockroach control in Vancouver, WA?
We understand that pest infestation can be a hassle. We offer same-day and Saturday services for our customers if you call before noon.
What happens if cockroaches come back after treatment?
If you still notice pest infestation after our initial treatment, our team will provide free re-treatment. We strive to make our customers happy and will do our best to make that happen!
How do I get started?
Ready to get started? Schedule your free inspection or request your quote today by giving our team a call to get started on your pest-free journey.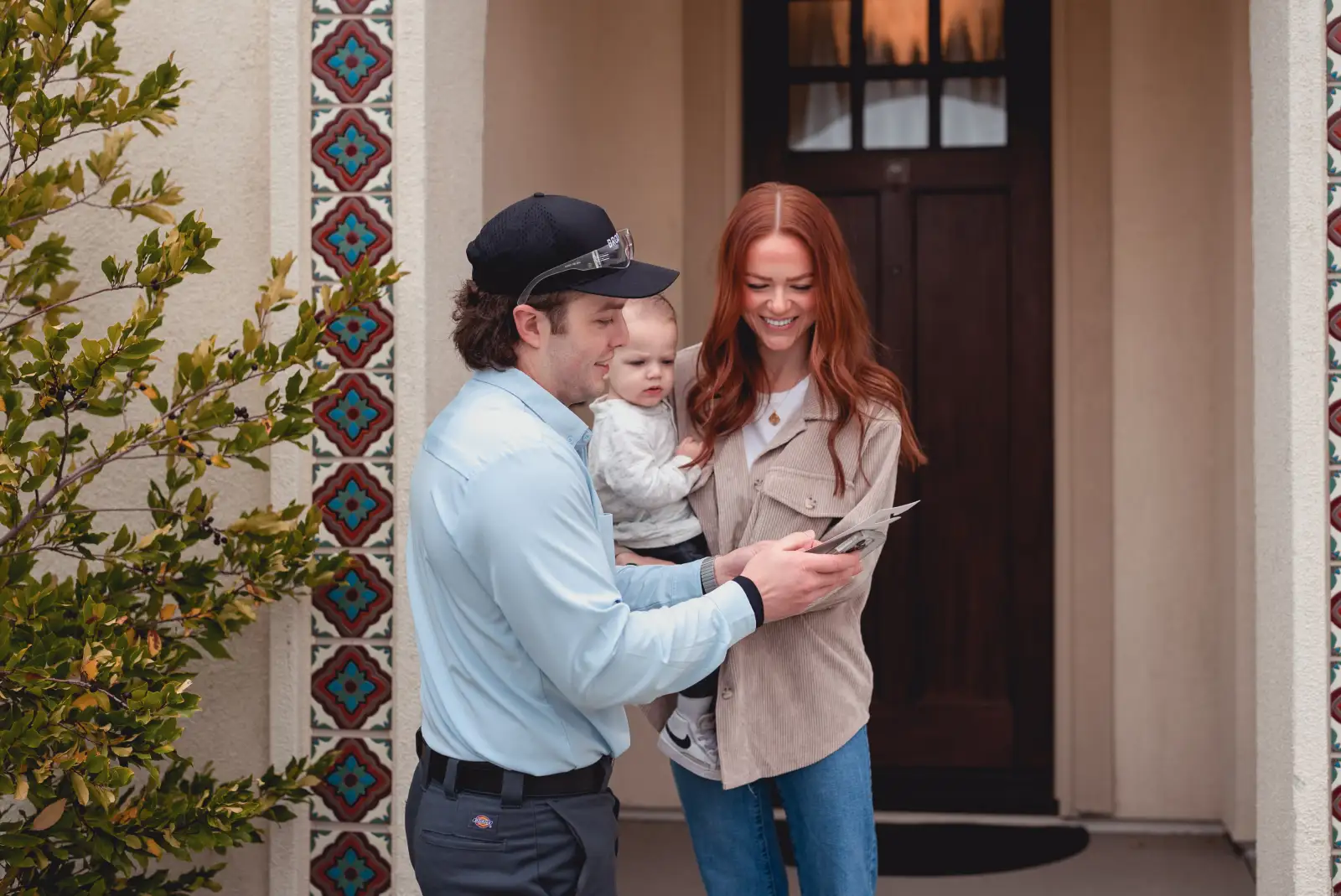 Pet and Environmentally Safe
Our licensed and certified pest control technicians use treatment methods that are friendly to pets, families, and the environment. Our customers are important to us – that's why we have a 100% satisfaction guarantee. If the pests come back, so do we.
833-369-1242
Same-day and Saturday Service
At Brooks, we're dedicated to solving your pest problems for good. That's why we offer same-day and Saturday pest control services – call us before noon and we'll get the job done.
833-369-1242
Don't wait. Get rid of your pests today!