Rodent Control in Vancouver, WA
Rat Exterminators in Vancouver, WA
Hearing rodents such as mice or rats running inside your walls can be unsettling. Not only are rodents a nuisance, they can carry diseases and bacteria that can be harmful to you or your family. Luckily, at Brooks Pest Control, we have sustainable rodent control solutions to protect you and your loved ones from potential risk. Rodents can be attracted to your Vancouver home for a variety of reasons. Our team is equipped with the tools and expertise to protect your home in Vancouver from rodents.
Vancouver, WA, Rodent Control
Rodents are attracted to food, water sources, and shelter. The damp, and often cool environment of Vancouver can cause rodents to search for shelter in addition to food and water sources. If there is food regularly left out or not sealed properly, it can attract rodents. Rodents can also enter your home through any cracks or gaps in the foundation.
Why are there rodents in my home?
There are a variety of reasons that pests could be attracted to your home. Our team of pest control professionals at Brooks Pest Control is able to quickly identify pest infestation and provide custom treatment plans to remove pest infestation and keep it from happening again. Whether you're dealing with rats, mice, or moles, we have a solution.
How do I get rid of rodents in Vancouver, WA?

Attempting to treat rodent infestation without professional help can be risky. As rodents are known to carry disease and bacteria, if you come into contact with one, you could be at risk of catching a disease or illness. When you spot a rat or mouse in your home, call our team at Brooks Pest Control. Our team of pest control experts can safely and effectively remove rodent infestation from your home. Schedule pest control in Vancouver with Brooks Pest Control today!
Get Your Free Vancouver, WA, Rodent Control Quote Today
Don't wait to treat rodent infestation. Protect yourself and your family from catching a disease or illness and let the pest control professionals at Brooks Pest Control handle it. With a wide variety of pest control treatments and preventative pest control plans available, you can return to living pest-free. Schedule your free inspection or request a quote to get started!
Frequently Asked Questions
What if I have more than one type of pest in my home?
Pest infestation is oftentimes caused by the presence of another pest. If you suspect that you are dealing with multiple pest infestations, call the pest professionals at Brooks Pest. We are able to treat a wide variety of pests that you may find sneaking around your home.
Do you offer same-day rodent control in Vancouver, WA?
Yes! As long as you call before noon on the day of, our team offers same-day pest control services. We understand how much of a hassle pest infestation can be, and we're here to help you through it.
What happens if rodents come back after treatment?
If you happen to still see or hear rodents after the initial treatment, our team will provide free re-treatment. We want to be sure that your home is properly serviced and that pests won't come crawling back. 
How do I get started?
Ready to schedule an inspection or receive your free quote? You can reach our team by giving us a call or requesting an appointment or quote online.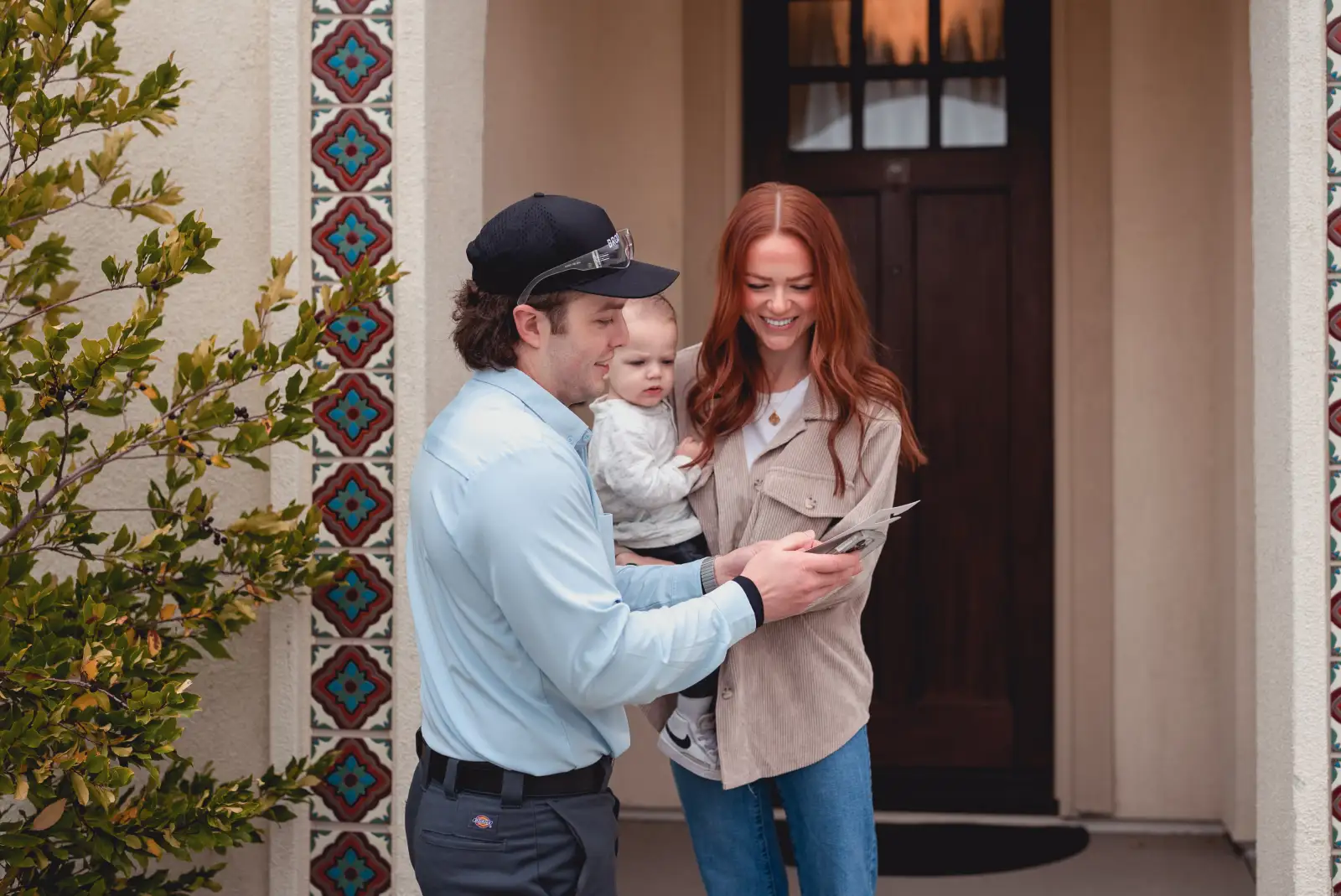 Pet and Environmentally Safe
Our licensed and certified pest control technicians use treatment methods that are friendly to pets, families, and the environment. Our customers are important to us – that's why we have a 100% satisfaction guarantee. If the pests come back, so do we.
833-369-1242
Same-day and Saturday Service
At Brooks, we're dedicated to solving your pest problems for good. That's why we offer same-day and Saturday pest control services – call us before noon and we'll get the job done.
833-369-1242
Don't wait. Get rid of your pests today!